Women's health event in Wexford GAA club kicks off conversation on taboo topics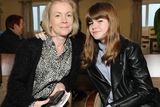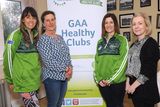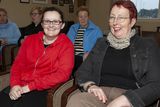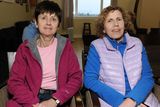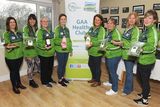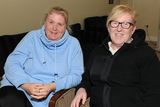 A women's health seminar organised by Castletown Liam Mellows GAA Club opened up conversations on some issues that people struggle to speak up about.
Several local experts offered their time to the club on the evening, sharing expert advice with women of all ages regarding the various health challenges that they may face. According to Liz Gardiner of Castletown Liam Mellows GAA Club, the event was a huge success.
"It was such a good talk and all kinds of women's issues were talked about. Everyone went away having learned something," said Liz, who is the Healthy Club Chairperson for the club. "The line-up was absolutely brilliant."
The event featured talks from Dr Sandra Clare, Herbalist Ann Leacy, Physiotherapist Miriam Rowlands, Yoga Instructor Aislinn Barrett, while everyone also enjoyed some tasty treats from Saltrock Dairy and Brooklyn Farm Market Garden.
While a wide range of issues were talked about on the evening, the issue of stress incontinence was one thing that Liz said proved relevant for all ages
"A lot of women suffer from incontinence and give up playing sport as a result. As Physiotherapist Miriam Rowlands explained, so much can be done about it. People don't often talk about it because it feels personal and they don't want to admit it but Miriam was so good. She made it all so normal," she explained. "What I wanted to people to get from the whole thing was that there is always a solution. The first port of call is to visit a physio, particularly one that deals with women's health."
Anne Leacy spoke about some foods and remedies that women can take to support their health, while Dr Sandra Clare spoke about various medical conditions faced by women. Meanwhile, yoga teacher Aisling spoke about women's health and empowerment.
"She encouraged women to not be ashamed about all the issues we go through, from periods to childbirth to menopause," explained Liz.
All of the women who attended went home with a goodie bag from Hickey's Pharmacy Gorey.
Following a successful event, it is hoped that another similar seminar can be organised for some of the women's teams.