Wexford people show their support for homegrown organisation Advocates for Autism at Gorey coffee morning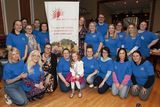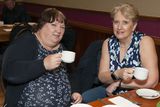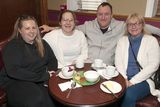 People from across Wexford gathered in the Loch Garman Arms recently to show their support for Advocates for Autism – a Gorey organisation aimed at supporting children with autism and their families.
From founding members and those wishing to join the group, to those who simply wanted to show their support for the organisation, the coffee morning fundraiser attracted people from all walks of life. In addition to bringing people together, it served as an extremely successful fundraiser for the organisation, with over €3,500 raised on the day.
Chairperson of Advocates for Autism, Mary Durrant, said that the group was thrilled with the success of the day.
"It was an amazing day," she said. "We had lots of new people in to show their support and that morning alone, with made three new members."
Advocates for Autism (AFA) is a local registered charity founded in 2012 by a group of parents of children with autism spectrum disorder (ASD) and based in Wexford. While the group was initially established to help parents to secure vital educational and health supports for their children, Mary has been trying to incorporate a social aspect to the group's offerings since she took over the role of Chairperson in June.
The money raised on the day is already being put to good use, with some of it being used to fund a trip to Secret Valley Nature Park for 28 families later this month.
Advocates for Autism wish to extend their thanks to all who donated to the event, along with the Loch Garman Arms for their continued support and the use of their venue for meetings.
Those who feel they may benefit from the support of Advocates For Autism are encouraged to get in touch via Facebook, or to join one of their meetings. The group meets on the last Thursday of every month at 9 p.m. in the Loch Garman Arms Hotel in Gorey.