Wexford County Council face questions on Gorey Town Park spend – 'Where in the name of the almighty has €3.1 million gone?'
Questions come in the same week that €5.4 million spend on Min Ryan Park in Wexford comes under the microscope.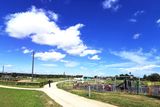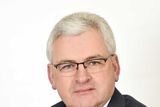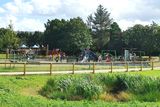 Pádraig Byrne
Wexford People
In the same week that Wexford County Council's €5.4 million spend on Min Ryan Park in Wexford town came under the microscope, Fianna Fáil councillor Joe Sullivan has sought a breakdown of the costs surrounding Gorey Town & District Park.
It's not the first time that Cllr Sullivan has questioned the spend on the facility, which in Wexford County Council's latest three year capital programme has risen to €3.1 million.
Previously the Fianna Fáil councillor noted that the first figure mooted for the park was €1.2 million and it seemed to have gone up and up since. However, Director of Services Amanda Byrne noted that the figure of €1.2 million was put in the capital programme "when we didnt' have a budget and didn't have a scheme to estimate costs".
Nonetheless, as elected members were presented with figures in the 2023 - 2025 Capital Programme at the latest monthly meeting of the council, Cllr Sullivan expressed grave concerns that the council had not gotten value for money in relation to Gorey Town Park.
"The work in Gorey Town Park has been a massive addition to Gorey and is used regularly by people," he began. "However, looking at the costs here in front of me, I'd have to ask where in the name of the almighty has €3.1 million gone?
"I would love to see a full breakdown with full costings on this. It's a great job, but that cost is way over the top."
Deputy Chief Executive Eamonn Hore said that he would send Cllr Sullivan a full breakdown of costs and noted that while the councillors may have been given a lower "starting figure", that "there are always significant additions with a project like this".
Cllr Sullivan's comments come in the same week as Independent councillor Ger Carthy questioned how Wexford County Council spent €5.4 million on Wexford's Min Ryan Park, when the initial costing circulated to councillors in 2017 was €2.5 million.
While both councillors praised the end product in terms of the parks that were provided, they've implied that the local authority has been less than frugal when it comes to their delivery.