Pictures show over 700 people hitting the streets for the Great Gorey Run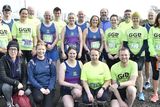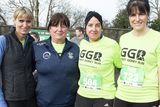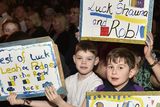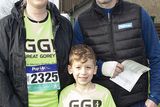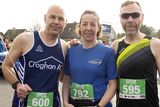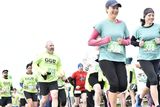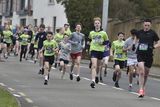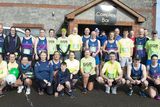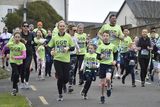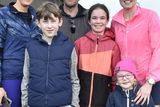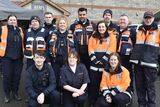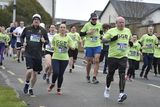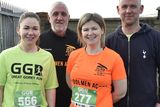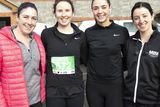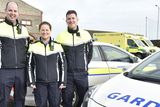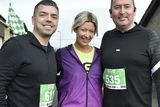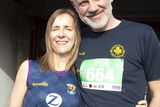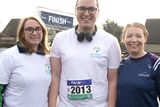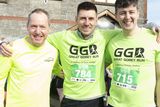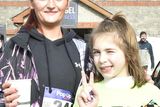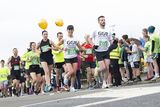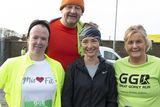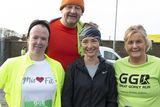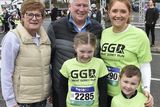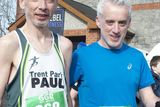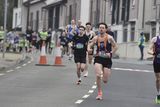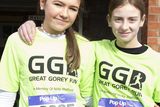 Amy Lewis
Fingal Independent
Sean Hehir of Croghan Athletics Club was the first to cross the finish line in the ten-mile race at this year's Great Gorey Run.
Sean's time of 53 minutes and 33 seconds saw him crowned as the male winner in the ten-mile, with Myles Gibbons of SBR Ferns coming second (55 minutes and 45 seconds) and Paul Brennan of Trent Park RC coming third (59 minutes and 21 seconds). Meanwhile, Katie Wilson of Wexford Marathon Club was the female winner in the ten-mile race, coming in with a time of 1:04'51. She was followed by Clodagh Kelly of Croghan AC (1:08'08) and Lisa Dempsey of Sliabh Bhuide Rovers AC (1:14'05).
The event saw a huge turnout, with 500 people taking part in the five km race and 200 putting their best foot forward for the 10-mile. In addition to being a positive community event, the run served as a fundraiser for both the club and Defibs4Gorey, with the total amount raised still to be announced.
As runners and walkers got on their feet for the good causes, many of them were thinking of the late Nicky Stafford – former Chairman of Naomh Éanna GAA Club – as this event was held in his memory. This included Nicky's family members, who either walked or ran the entire route in addition to sponsoring the event.
The other winners of the run were:
5 k.m.
Male Winner - Robin Mooney 16:41 (Sli Cullan A.C)
Male 2nd - Denis Whelan 16:51 (Slaney Olympic A.C)
Male 3rd - Paul Gibbons 18:15 (Sliabh Bhuide Rovers A.C)
Female Winner - Aoife O'Sullivan 22:41 (Inbhear Dee A.C)
Female 2nd - Josephine Killeen 23.34
Female 3rd - Emma Nolan 23:52 (St.Laurence O'Toole)
U16
Winner - DJ Dempsey 18:18 (United Striders A.C)
2nd place - Jack Martin 18:31 (Templemore A.C.)
Organisers of the run wish to thank their sponsors, stewards, guards, Pop-Up Races, Blue Zone Fitness, and all of the runners that took part.