Gorey School of Art set to be transformed for annual exhibition
Students set to display their artwork to the public in June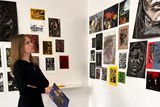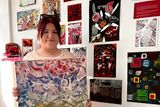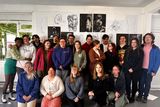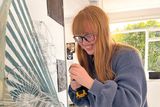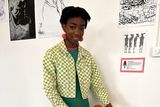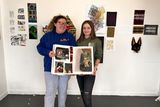 Gorey School of Art will undergo a creative transformation as the classrooms becomes a colourful gallery this June bank holiday weekend.
The annual student exhibition is always a highly-anticipated event in the school's calendar and this year proves no different. After nine months of painting, sculpting, snapping photos and more, the students are ready to showcase their work.
The 2023 exhibition will put a artwork in a variety of mediums on display including painting, print, sculpture, ceramic, photography and mixed media. All of this artwork was created by students on one of the many Gorey School of Art courses which include full-time courses in portfolio preparation, documentary filmmaking and photography, alongside part-time courses in painting and photography.
This year marks 26 years since the school was opened in the Gorey Community School building and, since then, the tutors have been supporting people of all ages to pursue their artistic passions. The school staff are also passionate about working with the local community and work closely with Wexford artists and organisations to promote the arts in the area. The exhibition will open on Friday, June 2 from 7 p.m. until 9 p.m. and Saturday, June 3 from 10 a.m. to 3 p.m.