Gorey councillor calls for establishment of drugs task force as used needles discovered in laneway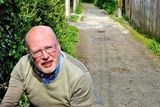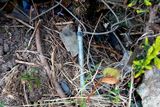 Councillor Fionntán Ó Súilleabháin has reiterated calls for the establishment of a drugs taskforce in north Wexford in light of the discovery of a number of used needles in a Gorey lane.
In recent days, Cllr Ó Súilleabháin and a member of the community visited the laneway between Eire Street and a supermarket car park, where they collected a number of disposed needles. Despite being a busy thoroughfare, the councillor said that the lane has long been "a hotspot" for heroin use and other forms of anti-social behaviour.
While he said there is a need for the Council to invest in the clean up Gorey's laneways to help to reduce drug use and other anti-social behaviour, he believes that the issue of heroin use in the laneway is part of a larger problem that needs a coordinated response involving a diversity of voices.
"The overall drug problem is a bigger issue that needs to be solved. There is no coordinated response to the drug problem. There are various groups and agencies working away in their own sectors. What I have called for several times at the Council and Garda meetings is that there should be some sort of meeting where people come together even twice a year to discuss these issues," he said.
"That would include those involved in needle exchange, the Cornmarket Project, the HSE, the council, the gardai, the education sector, the local community, the families of addicts, family support services, pharmacies and youth services. At the moment, there is no one forum where they can come around the table and put their heads together."
Issues regarding garda recruitment and retainment, and a lack of adequate funding provided to services that support those living with addiction such as the Cornmarket Project, all contribute to the issue, he added.
"Nobody should have to witness people shooting up heroin. Children shouldn't have to come across dirty needles left around," he said. "We do need a task force or a forum for dealing with the drugs issue in north Wexford that involves all of these various groups."
Cllr Ó Súilleabháin said that he has raised this matter a number of times at Council meetings, adding that a representative of the Ringsend Project has offered to give advice on implementing a forum following their own success with such an initiative.