Gorey Community School celebrates careers of four teachers at retirement ceremony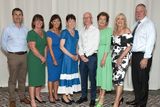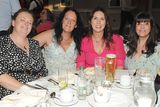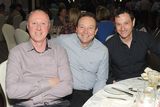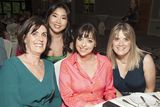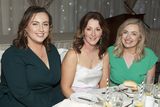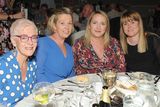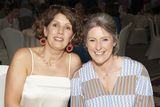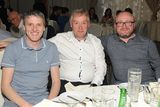 Staff at Gorey Community School celebrated the long and fruitful careers of four of their colleagues as they marked their retirement from teaching recently.
At a special ceremony in the Amber Springs Hotel, staff from Gorey Community School gathered to mark the retirements of Spanish teacher Freda Conboy-Yague, Economics and Maths teacher Rosemary Lenehan, Home-Ec teacher Mary Fitzpatrick and Maths teacher Sean MacCormaic. The four teachers were joined by their family members for the momentous occasion.
All four of the teachers taught their subjects up to Leaving Certificate higher level. While Mary and Sean finished up in their roles last year, Rosemary and Freda are currently teaching and will finish in August 2023. At the retirement ceremony, each one of them was presented with a gift voucher from the school's Board of Management and a cheque from the school staff.
"They're outstanding teachers, very dedicated and very committed to Gorey Community School. They will be very difficult to replace," said Principal Michael Finn.
Mary, Freda and Rosemary spent the majority of their teaching career at Gorey Community School, while Sean has worked there for seven years, having previously taught at Good Counsel College, New Ross.
"The retirement ceremony is a very formal occasion and really respectfully marks and acknowledges a long career. All of them had the average of about 35 years teaching. It is really important to acknowledge all of their work," added Mr Finn.
Mr Finn and several teachers shared some parting thoughts about each of the four teachers in a series of speeches, while the teachers themselves also took the time to reflect on their roles in the school on the evening.