Good news for Wexford commuters as evening weekday rail service connecting Dublin with Gorey to commence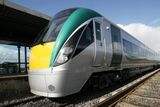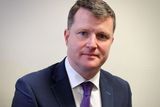 A new later evening weekday return rail service between Dublin Connolly and Gorey will commence from Monday, May 22.
The extended service will see the addition of a 8.05 p.m. train from Dublin Connolly to Gorey (arriving in Gorey at 9.59 p.m.) and a 10.25 p.m. train from Gorey to Dublin Connolly (arriving in Dublin at 12.08 a.m.). News of the evening rail service has been welcomed by Senator Malcolm Byrne, who said he has campaigning for it for "literally half a lifetime".
"It is a really big development. It starts on May 22 and it will make a big difference for those who are evening time commuters. At the moment, the last train is at 6.30 p.m. and that has been a challenge for a lot of people. Now at last we have a later service so, if people are working slightly late, or if they don't want to rush back to Gorey, they can still take the train. When it gets to Gorey, the train will turn around and go back to Dublin. That will be of benefit of people like students going back to college or people who may want to come down to Gorey for the day."
According to Senator Byrne, the service will continue to be expanded if there is enough uptake of the Gorey service.
"The hope is to expand in due course but a lot of this is going to be around levels of usage. At the moment, Gorey is the busiest railway station in Wexford. We have a lot of people who use it to get to Dublin. Let's hope it is used regularly and if it is, we will be able to extend the service further."
On Monday, the commencement date for the introduction of the extended service was confirmed by Minister James Browne.
"I'm delighted to confirm that this evening return service will be added to the timetable for rail services between Wexford and Dublin. I'm sure it will be a great help to commuters living in Gorey and I look forward to continue to working with my Government colleagues to deliver additional public transport services across County Wexford," he said.
News of the evening rail service was also welcomed by Councillor Andrew Bolger, who added that he would continue to look for further investment in the rail line. Noting the population boom in north Wexford in recent years, the councillor said that there is a need for the services to catch up with the town's demands.
"I've written to Iarnród Éireann about the need to further enhance the trail line. We need more carriages and we need more train times for commuters, students, school trips and visitors. This will allow for ease of travel from Gorey while also bringing people into the town. The 'National Development Plan 2021-2030' cites the need for greater capacity for Iarnród Éireann," he said.