Derelict Gorey house which lay idle for 15 years to finally go on the market after CPO process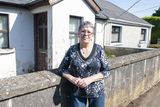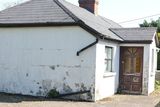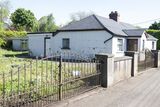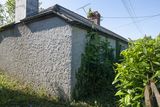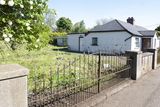 A derelict property in Gorey that has sat idle for 15 years and been branded "an eyesore" will soon go on the market following the completion of a CPO process last year.
7 Old Garden City was obtained by Wexford County Council by Compulsory Purchase Order in September 2022 and according to Wexford County Council, it is to be put up for sale via the open market in the near future. This news marks the end of "one of the longest-running sagas concerning derelict property in north Wexford" said Senator Malcolm Byrne, adding that he has been pushing for action to be taken on the property for over a decade.
"The residents are delighted that something will finally be done with it," he said. "This has been going on for 15 years. That is too long for people to have to wait for derelict properties to be addressed. It is not acceptable."
After many years lying idle, 7 Old Garden City was put on the derelict site list in 2017. The issue of the property has been raised multiple times at Gorey Kilmuckridge Municipal District Council meetings over the past few years, with members keen to see action taken on the property both to improve the visual landscape, and the standard of living for those residing in neighbouring properties. At a previous meeting, Councillor Andrew Bolger noted that rats and mice were getting into the properties adjacent to 7 Old Garden City and that it needed to be taken over.
Veronica Houlihan, who lives in the adjoining house, said that the derelict property has had a massive impact on her own home and wellbeing over the past 15 years.
"We have got the chimney pointed twice and the black mould coming from the house next door is affecting our house. The derelict house has also been broken into twice in the last few months. There are teenagers getting in there and I am afraid they will set fire to it and my house will be damaged," she said. "During the summer, there would be youngsters running about on the roof and I have had to go out and tell them off."
Ms Houlihan said that, despite contacting local representatives about her concerns, she has largely been "left in the dark". While she was not aware that the house was soon due to go on the market, she said she was delighted to hear it.
"It has caused me concern over the last number of years," she said. "Really and truly, we should be considered when these derelict houses are in our areas, especially those who are living beside them. Someone should come and talk to us about the impact it is having on our lives."
"Someone will go and buy this house and get grants for doing it up but the people living beside the property who are affected don't get anything."
In light of the step forward with 7 Old Garden City, Senator Byrne said that there have been a number of derelict properties in the Gorey area for a long time and that he is determined to see action taken on them. Noting that the process is too slow, he said that "a major piece of planning legislation" is due to come before the Oireachtas soon and, if introduced, could see many aspects of planning sped up, including action on derelict properties.