Creagh College students get on their feet in Gorey to raise funds for school musical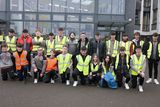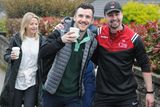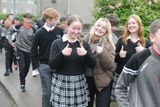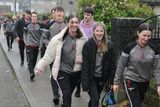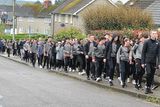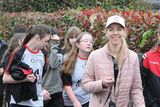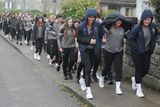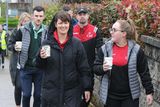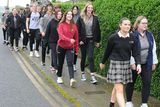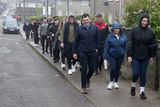 Students from Creagh College recently took to the streets to drum up support and funds for their upcoming school musical and the student council.
This year, the students will be staging a production of hit musical 'Grease' and, in an effort to raise vital funds to allow them to put on the show, students took part in a whole school walk fundraiser. The walk saw them leave the classrooms behind and venture down Gorey Main Street and into Gorey Town Park, where many students stopped for some treats from the local coffee truck. The walk was followed by a teacher versus students basketball challenge, which brought out the competitive streak in teachers and students alike. All of the students were asked to donate €2 to take part in the walk, and €1 to take part in the basketball game, allowing for a large amount of money to be raised at very little expense to each individual student.
The recent walk was organised by the school's LCVP students and proved to be both a successful fundraiser and a good opportunity for students of all ages to catch up with one another. It was one of the many recent initiatives organised by the school to raise money for the school production, with a school bake sale organised by the fifth year LCVP class just one of the other recent events arranged to stir up funds.
The school's production of Grease will take place later this year and preparations are currently in full swing. Members of the public have already had the chance to catch a glimpse of what could be expected at April's Creagh College Strictly Come Dancing event, which was brought to a close with a very special surprise performance of a 'Grease' medley. This medley, which proved very popular with the huge crowds who came out to support the event, included Creagh College Principal, Paul Glynn, among others. The Strictly event also served as a fundraiser for the school's upcoming production. It welcomed support from people across the school and wider community, with a huge crowd coming along to cheer on the dancers at the Amber Springs.
For students in Creagh, their family members and the wider community, the school musical is always a highly-anticipated date in the school calendar. In previous years, Creagh College has produced musicals including 'The Wizard of Oz' and 'A Christmas Carol'.