Courtown community gives a nod to years gone by at photo exhibition fundraiser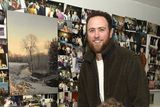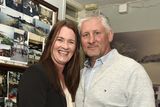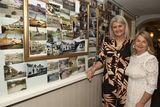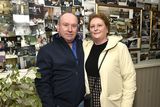 People from Courtown and the wider community enjoyed an evening full of nostalgia as photos from years gone by were put on display at Taravie's Reeling in the Year's event.
The event, which was aimed at raising money for a new Christmas tree for Courtown Harbour, gave people the opportunity to have a glimpse at Courtown through the years through a series of photographs taken by the late Eric Willoughby. Visitors also had the chance to watch some old footage of Courtown Christmas swims from many years ago.
The event gave people from around the community the chance to share stories and memories of their time in Courtown, while also learning more about the history of the area. In addition to viewing photos, guests also had the chance to pick up some colourful artwork as an auction of Jody Redmond's paintings was held on the evening. Music, finger food, a raffle and door prizes added to an already enjoyable evening for all.
In a statement following the event, a spokesperson for Taravie hailed the success of the initiative and thanked all who helped to bring it together.
"Firstly, I'd like to say a huge thank you to everyone in our amazing community who supported our reeling in the years social evening. This started out as a little idea to showcase all the fantastic pictures Eric had taken of everyday life and special events that were taking place in Courtown over the years," they said.
These first pictures just show the couple that Eric and Maureen Willoughby were. The love they had for each other and Courtown Harbour will live on forever.
So far, €5000 has been raised to buy a Christmas tree and lights that will shine bright every year on Courtown seafront in memory of Maureen and Eric.
This night could not have ran so smoothly without the help from our fantastic family and friends, so a huge thank you to you all. Who knows we might just have to have another social evening for the big switch on in December."
For those who could not make the event, or those who wish to refresh their memory, many of the photographs have been published on the Taravie Facebook page. They depict a wide array of scenes, from social events in the hotels and local public houses, to huge crowds on the former beach at Courtown on a warm day in summer.