Councillor 'disappointed' at Wexford County Council's role in securing Courtown site for new Coast Guard station
Conditions at the current station have been described as 'worse than horrendous'.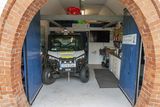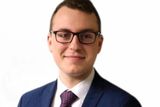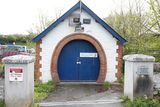 Pádraig Byrne
Wexford People
Fianna Fáil councillor Andrew Bolger says that he's "disappointed" with what he viewed as a hands-off approach being taken by Wexford County Council in terms of securing a site for a new Coast Guard station in Courtown.
The cramped conditions in the current single-room building being used by the 23 person unit have been described as "worse than horrendous", with no toilet facilities and no separate changing facilities for male and female members.
Cllr Bolger was disappointed to learn that Wexford County Council had written to the Office of Public Works (OPW) to simply state that they had no suitable sites for a new station. However, it was the Gorey councillor's understanding that one site had been identified as a favoured site, among others.
"We met with Minister Hildegarde Naughton down in Courtown and a suitable site was identified," he said. "I was very disappointed to learn that the council then told the OPW that they didn't have a site. It was my understanding that we had."
Director of Services Liz Hore replied that: "the provision of a Coast Guard site is a matter for the OPW. We'll gladly work with them on it and if the county council becomes aware of appropriate land in the area, we will certainly let them know. If we can help in any way we will."