Coolgreany Drama Group takes Wexford audiences on a journey through love, loss and forgiveness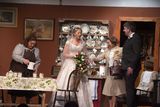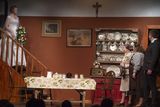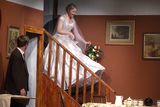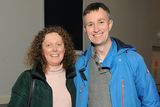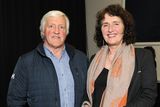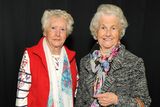 Coolgreany Drama Group took audiences on a journey through love, loss and forgiveness when they brought 'The Year of the Hiker' to the stage in St Mogue's Hall, Inch recently.
People from across Wexford converged on Inch to see the talented local actors bring the John B Keane play to life.
Directed by Maggie Murphy, the play told the tale of a man, Hiker Lacey, who returns home on his daughter's wedding day and seeks forgiveness from the family he walked out on 20 years previously to take to the roads.
'The Year of the Hiker' shows how a family searches for answers as they try to come to terms with their feelings about how the 'Prodigal Father', the Hiker, abandoned them and left them to fend for themselves 20 years previously.
A host of talented Wexford actors wowed the crowd with their performances including Ned Dempsey as Hiker Lacey and Denise Moules as Freda. Other cast members included Alex Murphy as Simey Lacey, Norah Finn as Kate Lacey, Michael Condren as Joe Lacey, Ciara Spelman as Mary Lacey and Stephen Finn as Willy Dolly.
A spokesperson for Coolgreany Drama Group extended their appreciation to the many people who came out to watch the show.
"Thanks to our wonderful appreciative audiences for supporting us in such great numbers. It was brilliant to see so many people pack St Mogues's Hall each night - it really was a magical atmosphere."
The group will now turn their attention to their autumn one-act plays and their November drama festival.