Carnew Memory Group launch raises over €950 for Alzheimer's Society of Ireland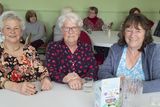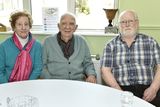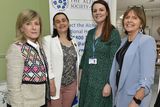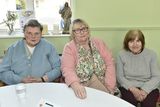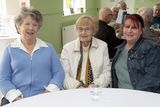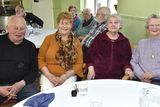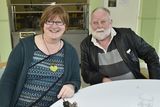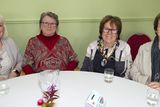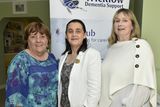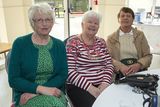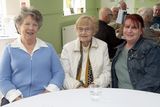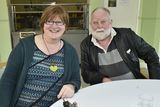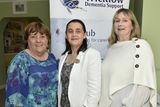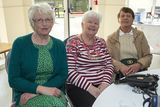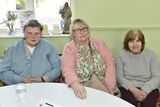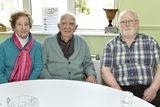 Eoin Mac Raghnaill
Wicklow People
Over 60 people attended a wonderful afternoon tea day at Carnew Community Care in aid of the great work carried out nationally by the Alzheimer's Society of Ireland.
The afternoon was a resounding success, providing all who attended with lots of useful information and plenty of tea, cakes and social activity.
The atmosphere was greatly enhanced by the Coláiste Bhríde School Traditional Music Band led by Vice Principal Ciarán Somers. Many of those attending commented on the very talented group and all those attending hoped to see and hear lots more of this group at Carnew Community Care.
Jackie O'Toole, Wicklow Dementia Support spoke passionately about a new Carnew Memory Group that will begin at Carnew Community Care in the very near future. Using Cognitive Stimulation Therapy (CST) Jackie will engage the group in lots of fun activities that provide triggers for memories and stimulate language and communication.
"While it sounds like work, it is actually a lot of fun and social activity and those who attend her Bray group enjoy their weekly sessions immensely," said Jackie.
Kate Codwell from the Alzheimer's Society of Ireland provided information about the Dementia Adviser Service including supports for people receiving a dementia diagnosis and their families. Kate hopes to bring her Dementia Advisor Bus to Carnew in the next couple of weeks so watch out for the bus!
Annette Burke, Senior Occupational Therapist with the Wicklow Memory Technology Resource Room outlined the types of technology supports available through the Digital Technology Resource for example sensory mats can alert a carer when a person gets out of bed.
It was said that the afternoon tea provided by the team at Carnew Community Care could rival any five-star hotel. Funds were raised through a local raffle and donation boxes at the tea day, which were placed in businesses around the town in advance of the day.
A spokesperson for Carnew Community Care said: "Many thanks to the sponsors of this local raffle, Correll's Hardware, Poole's Restaurant. Kelly's Butchers, Moll's Restaurant at the Parkview Shillelagh and Trish Rossiter. A total of just over €950 was raised. Many, many thanks to all who supported this fundraiser and that came along to partake in the afternoon tea day."
For more information about Wicklow Dementia Support and the Carnew Memory Group contact Jackie O'Toole at 089 42 86928 or Rena Byrne, Nurse at Carnew Community Care 053 9426510.
Kate Codwell can be contacted at 1800 341341 and Annette Burke at 0404 63374.