Buffers Alley GAA Club honours former player at inaugural event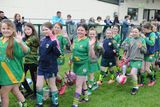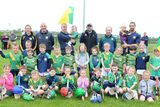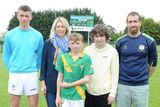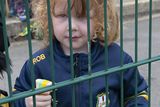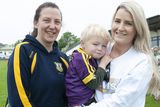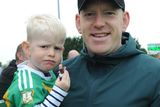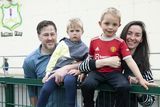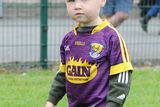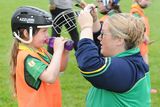 Buffers Alley remembered former player Ger Hendrick recently in what was a week-long festival of hurling, football, and camogie for all their primary school players.
Originally from Kildare, Ger was a valuable and extremely popular member of Buffers Alley GAA Club since he settled in Kilmuckridge with his wife Michelle a number of years ago. He sadly passed in March 2021 following a short illness and his death was a huge loss to the club and local community.
During the inaugural Ger Hendrick All-Ireland event, kids of all ages had the chance to shine on the pitch. Saturday saw the finale of the week's games and all the children, their families and coaches had an early start with a parade around the pitch led by Nuala Challoner and her group of musicians.
Ger's many contributions to the club were recalled and celebrated throughout the week. Having come from Rathcoffey GAA Club, he quickly immersed himself in coaching and mentoring young players and his accountancy background made him an ideal Treasurer for Buffers Alley Coiste na nÓg. In 2019, he adopted the role of Treasurer of the adult club and in his two years running the club finances, took on and saw through some significant enhancements to club facilities, including the 1.2 km walking track around the perimeter of the club grounds and the stand.
On the final day of the All-Ireland week, Chairperson Willie Doran welcomed Michelle, her sons Liam, Ciarán and Martin and the extended Hendrick and Mangan families and told the large gathering that Ger is missed and fondly remembered by everyone in Buffers Alley. He further noted that the club "was delighted to host an All-Ireland Week as a small gesture to recognise and pay tribute to the significant contribution made by Ger Hendrick to our club over the past number of years".
Michelle spoke a few words on behalf of the family and expressed their appreciation to the club for remembering Ger.
"Most people get a day in their memory, but Ger got a week," she said.
She also mentioned Ger's love of GAA and all that is good about Buffers Alley and thanked the club for their kindness during his illness.
At the end of a successful week, a presentation of medals took place followed by ice-cream kindly sponsored by John Hearne and Shay Hammel. A spokesperson for Buffers Alley wished to express the club's appreciation to everyone who contributed in any way to making the inaugural Ger Hendrick All-Ireland week such a success.
"It was a poignant, but memorable morning for all."