22-unit social housing development for Gorey gets green light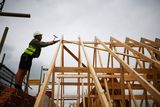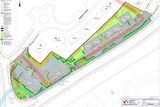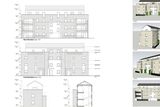 The Department of Housing has approved €7.74 million for a social housing project in Creagh which will deliver 22 homes using universal design.
The proposed project, which will be located on a 1.6 acre site at Creagh, will consist of a mixture of housing types including two four-storey apartment blocks, four two-bed bungalows and two three-bed houses. In each of the apartment blocks, the ground, first and second floors will contain two two-bed units and the top floor will contain two one-bed units.
The project received combined stage one and two approval from the Department of Housing on Thursday.
The approval of the Creagh housing project was welcomed by Senator Malcolm Byrne, who said that the combined stage one and two approval will allow the project to progress at a faster pace.
"It is hoped that construction of this can start later this year," he said. "We know the absolute scale of the demand for housing in north Wexford at the moment. The more of these 20 and 20 plus housing schemes we can get over the line, the sooner we can start to make a dent in the housing list."
The announcement was also welcomed by Minister James Browne on Thursday.
"The delivery of housing projects is a key commitment of this Government. That's why the Government has approved this social housing construction scheme in Creagh, Gorey. The budget approved comes to €7.74 million and it will deliver 22 homes for social housing applicants using universal design," said Minister Browne.
"I'm delighted that this scheme has received approval and I will continue to work with my Government colleagues to bring additional housing supply across County Wexford."
Details of the proposed housing development for Gorey were strongly welcomed by councillors at a meeting in July 2022 when presented by Therese Nolan from Wexford County Council's Housing Department.