Wexford gig to feature three rising stars of the contemporary Irish rock scene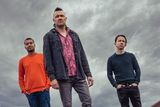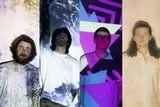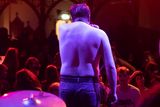 Brendan Keane
Enniscorthy Guardian
ROCK music fans from across County Wexford should put Gorey town on their radar this month when it will provide the venue for a rock gig featuring three of the most talked about bands on the contemporary local and national music scene.
The appropriately titled, 'Monster of Loch' will take place in the Loch Garman Arms on Saturday, May 27, with doors opening at 8.30 p.m.
The line-up will include Peer Pleasure, Foot Squeaker and Drying Weather, each of whom have a sizeable following around the county.
Tickets for the triple-header gig are priced €8 and are available through www.eventbrite.ie or €10 on the door. Those intending to go along are asked to note the gig is over 18s only.
The gig is being coordinated by Gorey locals, Foot Squeaker, and in an Irish original band scene that can be a tricky musical sea to navigate at the best of times, the band believes in the immortal words of Wayne and Gareth ['Wayne's World 2'], "If you book them they will come".
The band's lead singer and guitarist, Diarmuid Comerford described the forthcoming night as one to "to get away from it all, soothe your stresses, let it all go, and expect the unexpected".
"There are no support acts, it is just three of Ireland's finest original rock bands doing their thing, their way," said Diarmuid.
The electic nature of the line-up means it will be a gig that offers something for all discerning music fans.
Peer Pleasure are a renowned musical quintet composed of members from all across the great south east. Wexford. The group came together in 2021 in "an attempt to achieve global pop domination, despite playing a mix of 'musical' styles informed by the sounds of garage rock, Nashville country and lost episodes of Wife Swap USA".
The band has had great success gigging and organising DIY shows around County Wexford and Dublin including Ionaid Sean Hueston, in support of the RHL, with Meryl Streek and an all day punk festival with Tunnel Rats, in Bohs Bar.
The band have also rocked crowds in more conventional venues such as Anseo, with the Onion Boys, staging a triumphant homecoming show in the Enniscorthy Presentation Arts Centre and performing a headline show in the Workman's Cellar in addition to a sold out show downstairs at Fibber Magees.
The band's fast-rising reputation for their incendiary live performances also saw them blast through a sold out support slot with Meryl Streek, in Whelan's.
Doing things the old school way the band has been gigging relentlessly since May, 2022, to build a following and recently embarked on a tour of mainland Europe performing in Leuven, Amsterdam, Groningen, Cologne and Tournai.
Peer Pleasure have conquered Northern Europe and now set their sights towards home to take over the rest of Ireland.
Foot Squeaker are a three-piece rock band from Gorey who very much have 2023 in their sights as the year to take a major step forward in their career.
The band rocked Fibber Magees to its core on a rainy night in Dublin back in March, and intend to do the same in the Loch Garman Arms.
The band is currently putting the finishing touches to their new single, 'Silhouette' and are busy writing and rehearsing new material to unleash some foot-stomping rock 'n' roll on the public.
Drying Weather are a Dublin outfit who are fast building a name for themselves on the national music scene.
They will bring their original, fuzzy, acoustic brand of alternative rock layered with vocal harmony to the gig.
With a unique and inimitable sound the forthcoming gig in Wexford will come in the wake of shows two of Dublin's most well-known and prestigious venues, Whelan's and The Grand Social.
Tthe band were also finalists in the recent Hot Press Irish Music Month for East Coast Radio.
Monster of Loch is a gig not to be missed and it's sure to sell-out so secure tickets early to avoid disappointment.