Wexford gears up to commemorate 225th anniversary of 1798 Rebellion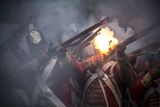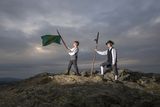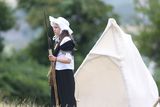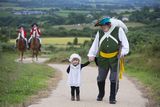 Brendan Keane
Enniscorthy Guardian
COUNTY Wexford is getting ready to commemorate the various battles that took place in the county during the 1798 Rebellion, as a way or marking the 225th anniversary of the momentous event.
An exciting series of activities are planned including historic talks, guided walks, a battle re-enactment at Enniscorthy Bridge and an immersive experience for visitors with a 'Rebellion Day' battle encampment all on offer to visitors and locals,
'Rebellion 225' has been launched by Wexford County Council in tandem with the local community and is set to commemorate Ireland's history and heritage of 1798 through a number of historic, cultural and civic celebrations in May and June.
One of the key events in the programme will be the inaugural 1798 Summer School in Enniscorthy, which is the location of Vinegar Hill, one of the most iconic and well-known landmark sites associated with the Rebellion in Ireland.
Commenting on the series of planned events, Cathaoirleach of Wexford County Council, Cllr George Lawlor, said: "This summer marks the 225th anniversary of a pivotal period in Ireland and in particular Wexford's history. This series of commemorations gives us time to reflect on that history through events which will share the story of the historic rebellion launched by the United Irishmen as they attempted to overthrow British Crown rule and establish the Irish Republic."
Director of services with Wexford County Coucil, Liz Hore, also spoke about the programme and said: "We will also look at the influences of the French Revolution and through a series of public talks, guided walks and commemorations, share Co. Wexford's story of 1798."
The significant dates in the Rebellion story are from May 26 to June 21. During that crucial period, 225 years ago, pivotal battles took place at Oulart Hill, the Three Rocks, Wexford, New Ross town, Carrigbyrne, and Vinegar Hill, in Enniscorty.
Some of those Battles will be commemorated at public events across the county this summer.
The inaugural 1798 Summer School is being organised by the team at the 1798 National Rebellion Centre, which will offer insights into the 1798 battles through historical guided walks, tours and public talks at various venues in Enniscorthy from May 26 to May 28.
The opening event, in the Presentation Arts Centre, will feature a keynote talk from Dr Kevin Whelan and there will also be a march to Boolavogue village with music and songs in the Fr Murphy Centre.
There will also be a 1798 walking tour with Fintan Kelly and a guided tour of Vinegar Hill battlefield with Jacqui Hynes and Ronan O'Flaherty.
The programme of events will also include a lecture on women and rebellion by Dr Margaret Ward.
The French Ambassador to Ireland, His Excellency Vincent Guerend, will be in the Presentation Arts Centre on June 9, along with Professor Liam Chambers and Brian O'Clerigh where a discussion will take place focusing attention on 'The Ideals of Revolution: Liberté, Égalité, Fraternité – how the French Revolution influenced the Irish Rebellion' in Enniscorthy.'
There will also be music at that event courtesy of the celebrated Allabair Trio and the event is being hosted in conjunction with the Wexford Normandy Cultural Association. On Saturday, May 27, a talk on the Battle of Enniscorthy will take place on the roof of Enniscorthy Castle while the following day will see a talk on 'The Battle of Arklow', by Christopher Power, take place in the Presentation Arts Centre. That will be held at 1.30 p.m. and will be followed by a talk from Wexford archaeologist and historian in residence, Barry Lacey, on 'Who Fears to Speak of '98'.
There will also be a commemoration event at at Enniscorthy Bridge and on June 18, 'Rebellion Day', an immersive experience will be on offer to visitors with a rebel camp showcase featuring blacksmith and cookery demonstrations, a battle preparation camp and more. That will take place on the grounds of the 1798 National Rebellion Centre in Enniscorthy.
The programme of events will culminate with 'The Longest Day', on June 21, with a public commemoration of the 1798 Battle of Vinegar Hill at 6 p.m. on the hill itself.
Rebellion 225 is being hosted by Wexford County Council in close collaboration with the 1798 National Rebellion Centre and local communities across Wexford.
Funding for the programme was provided by the Department of Tourism, Culture, Arts, Gaeltacht, Sport and Media. For more information about the Rebellion 225 initiative log on to www.visitwexford.ie/rebellion