State of the art health centre proposed for Enniscorthy
New facility planned for the town beside existing Primary Care Centre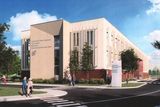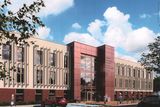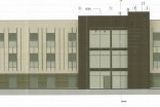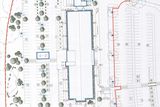 Brendan Keane
Enniscorthy Guardian
A planning application has been lodged with Wexford County Council to develop a state of the art Enhanced Community Care Centre in Enniscorthy.
If given the go-ahead, the centre will be located beside the HSE's Primary Care Centre at Blackstoops roundabout just outside the town.
The application, which was lodged with the local authority by Axis Health Care Assets Ltd., seeks permission to construct a three-storey, Enhanced Community Care Centre at Quarrypark and will incorporate HSE waiting areas, consultation and meeting rooms, offices and staff facilities.
The proposed development will also consist of a single-storey ancillary plant building while site development works include site clearance, new site boundary treatments, car parking, bicycle shelter, site lighting, hard and soft landscaping, stand-alone totem signs, wall mounted signage and all associated site works.
A spokesperson for the HSE said the Enhanced Community Care (ECC) programme is aimed at enhancing and increasing community health services with an aim of reducing pressure on hospital services.
"This means more services, closer to where people live," said a HSE spokesperson.
"Especially, for older people and people with chronic disease," he added. Another aim of the ECC is to help health and social care services manage care at a local level and support the transition from hospitals to the community.
The ECC programme is a €240m investment in community health services and is part of the Sláintecare programme.
According to the HSE the programme is expected to achieve 20 per cent reduction in people aged over 75 being admitted to emergency department – in hospitals with community specialist teams for older people.
It's also expected to reduce non-elective admissions for many chronic conditions by 20 per cent. They are also part of Community Healthcare Networks (CHNs) which deliver primary healthcare services across the country with each network serving populations of around 50,000 people.
The HSE says the networks improve the experience of using services by supporting people to live more independently in the community and support collaborative working to provide person-centred care.
It's also planned for the ECC programme to develop a volunteer model with Alone which will help coordinate community and voluntary supports in each CHN. The community specialist teams involved with the CHNs provide support and services based on the needs and choices of older people and ensure they have access to a range of services and clinics including those that deal with: falls and frailty; memory assessments; therapy and clinics that are nurse-led.
Minister James Browne welcomed the news that the planning application has been lodged with the local authority and said it will provide an invaluable benefit to the people of Enniscorthy and the entire county.
"These facilities will include the development of a diagnostic suite to improve direct GP access in County Wexford," said Min Browne.
"The Enhanced Community Care Centre will have a full range of measures to make the building fully accessible for wheelchair users and people with disabilities," he added.
Those measures will include a graded drop-off and collection point, eight disability parking bays, appropriate sized lifts from the ground floor up, corridors and doorways appropriately sized for wheelchairs and large buggies.
There will be a toilet changing facility with a hoist, and another hoist for use in the HSE treatment area of the building while it also be accessible with cycle parking facilities.
"The new Enhanced Community Care Centre in Enniscorthy will transform healthcare in the area and wider county," said Minister Browne.
"We will have a state-of-the-art medical facility right in the centre of the county," he added.
"With the addition of diagnostic services, the number of people from Wexford having to travel far to hospital appointments will be reduced.