See all the pictures from the Stephen O'Leary Memorial run in Monageer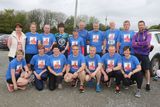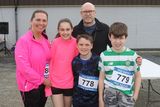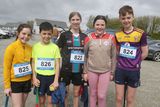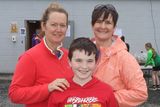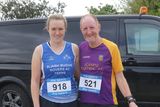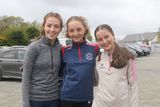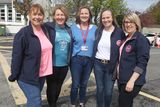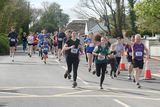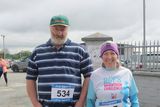 Brendan Keane
Enniscorthy Guardian
THE organisers of a memorial fun run in Monageer village were delighted with the success of the event.
The Stephen O'Leary Memorial Run attracted over 300 participants, much to the delight of the organisers.
Such was the success of the initiative that it raised €6,600 and that was all from donations on the day. The late Mr O'Leary was a very popular member of the community and was an avid athlete. His close friend, Tom Kavanagh, started the run which set off from Monageer GAA complex.
The event was organised by a local group of running enthusiasts called The Elite Runners who were friends of the late Mr O'Leary.
One of those involved, Frances Murphy, said everyone was delighted with the success of the event and she highlighted the fact that it was very much family orientated.
"We had a lot of children and juveniles taking part which was great to see," said Frances.
The money raised through the initiative was split evenly between Monageer First Responders and Ferns First Responders. Such organisations meant a lot of Mr O'Leary, who himself was a founder member of the Monageer group.
Prizes were awarded to the first three male and female competitors home and there was also a raffle held on the day with prizes that were all sponsored. That meant all of the money raised went towards the two organisations who each received €3,300.
The organisers thanked everyone who supported the event in any way and in particular expressed thanks to Monageer-Boolavogue GAA club for the use of their facilities and also the businesses and individuals who sponsored the raffle prizes.
The event was organised by the Elite Runners and Conal Cooper.