Renowned soprano Celine Byrne to join County Wexford's Silvertones choir for charity concert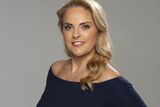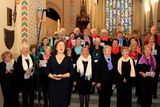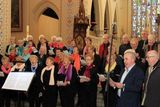 Brendan Keane
Enniscorthy Guardian
THE Silvertones will be performing their annual charity fundraising concert in St Aidan's Cathedral, Enniscorthy, on Wednesday, May 31.
The senior community choir, whose members are all retirees, are based in Enniscorthy but the members are from all around County Wexford.
For the forthcoming concert, which will get under way at 8 p.m., the choir will be joined by the internationally renowned Irish singer, Celine Byrne. The concert, which is likely to attract a capacity crowd, is being organised as part of the Bealtaine Festival, which celebrates creativity as we age.
A spokesperson for the choir said the members are honoured to welcome her to Enniscorthy and are eagerly looking forward to sharing a stage with her.
The concert is being organised to raise money for Relay for Life and Wexford Hospice Homecare.
Over the years the Silvertones have raised over €20,000 for local charities and this year they hope to raise as much money as possible for the two aforementioned benficiaries.
Tickets for the concert, priced €20, are available from any choir member or from Mary (089 4142626) or Danny (087 2465250).
Alternatively, tickets will also be available on the door but for cash only as there are no card facilities available.
Due to the very worthy nature of the cause everyone in the community is being encouraged to support the concert.