Planning lodged for four soccer pitches in Enniscorthy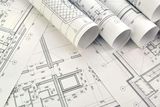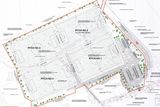 Brendan Keane
Enniscorthy Guardian
A planning application has been lodged with Wexford County Council to develop an extensive soccer complex in the Templeshannon side of the river Slaney, in Enniscorthy.
The application was submitted on behalf of the Wexford Football League by its chairperson, Denis Hennessy.
The application seeks permission for the construction of three grass playing pitches along with one all-weather astro-turf pitch.
The submission also makes provision for associated flood lighting in addition to all associated and ancillary site works such as perimeter fencing, walking track and associated lighting.
If given the go-ahead the development would be a massive boost for the town but also for the Templeshannon side of the Slaney river.
The development will also include car parking, with lighting, ball-stop netting and dugouts along with surface water drainage and discharge.
There will be vehicular and pedestrian access from Esmonde Road and the grounds works will also include provision for foul sewer and utility connections to a future changing room
building which will be subject to a separate, future planning application.