Minister James Browne to visit Enniscorthy Mart as part of national community engagement week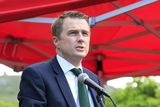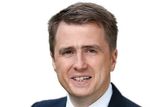 Brendan Keane
Enniscorthy Guardian
MINISTER James Browne TD will be visiting Enniscorthy Mart on Tuesday, May 23, as part of National Community Engagement Week.
Min Browne will also be attending events in Cavan an Donegal during the week.
Previously run over the course of one day, the new week-long series will see hundreds of events taking place in communities across Ireland, giving people a chance to get to know their local gardaí and other representatives in their areas.
Min Browne's visit to Enniscorthy Mart will the first of his three engagement appointments during the week. He will in Cavan for an Age Friendly wellbeing event on Thursday and the following day will see him visit Clonleigh Farm Co-op in Co Donegal.