Heartbroken family granted palliative care for Fiadh O'Connor after being forced to make desperate public plea for help
Devastated family say it is an 'absolute scandal' that based on where a child lives in this country determines whether they can die at home or not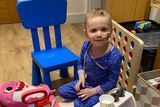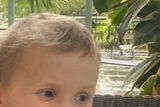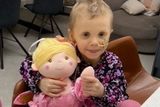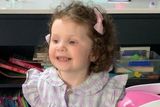 Brendan Keane & Eilish O'Regan
Enniscorthy Guardian
The heartbroken family of a brave four-year-old girl with terminal cancer have been promised she will be allowed to die at home after their desperate public plea for palliative care.
Fiadh O'Connor, from The Ballagh in Wexford, was diagnosed with aggressive neuroblastoma in 2019 and has fought a valiant fight since.
However, her family were left devastated when they were told in Crumlin Hospital this month that her cancer has relapsed for a third time despite intensive treatment over the last three years and that she will need end-of-life care.
Her aunt, Orlaigh Murphy, made a public appeal on Friday, contacting the media in a bid to get the medical support to allow the little girl return to her loving family to be looked after by her parents Laura and Rory along with her adored brother, three-year-old Páidí.
"On the worst day of our lives, we were advised by the paediatric oncology team and palliative care team that we would have to put pressure on publicly, through any route of media and politically, through our local TD to get Fiadh access to palliative care at home," she revealed.
"In such a heartbreaking time, we need help to get services that are provided in every other region within the HSE."
She said they had no option but to highlight their predicament.
The south-east is without paediatric palliative care since 2017 and it was feared it would not be possible to allow Fiadh to spend her final weeks or months with her family.
After being contacted by the media yesterday morning the HSE issued a statement in the afternoon that "a comprehensive package of care has been finalised to allow this child to be cared for at home".
A spokesman said the HSE is "very sorry that this took so long".
Just a few weeks ago Fiadh underwent more surgery to remove 100 per cent of the tumour that had grown back in her abdomen and despite the best efforts of the teams in Crumlin Hospital and the MSK Cancer Centre in America, to work on a plan to kill any remaining microscopic cancer cells her parents received the heart-breaking news on Wednesday, March 22, that nothing more can be done for their brave little daughter.
Speaking about the situation the day after her parents received the devastating news, and highlighting the impact the news had on the family, Fiadh's aunt, Ciara Murphy, who is a GP in Cork, described the lack of access to paediatric palliative care in the south east as desperate.
"It's a desperate situation," said Ciara.
"For Laura and Rory it was an awful day yesterday and we got awful news, and obviously we want Fiadh to be around people who know and love her," she added.
She highlighted the fact that in their case Laura and Rory are lucky to have some medical professionals within their family circle who are happy to help out and who know Fiadh and she knows them so she's happy being around them.
"She is comfortable with them caring for her but the reason Laura and Rory want to highlight this is because other families aren't as lucky and don't have people with a medical background around them," said Ciara.
"They don't have people who would know the medications or know how to administer them, or know how to care for somebody," she added.
However, the medical responsibility of the situation should not be left to the family and that was a point emphasised by Ciara.
"We still need somebody to take clinical responsibility for Fiadh to advise us because it would be unethical for us to decide what medication she needs, what doses she needs etc. and there has to be that kind of governance there," said Ciara.
"We are happy to do the day-to-day caring and looking after her which is good because we don't need the nursing care as such but it's an absolute scandal that based on where a child lives in this country determines whether they can die at home or not," she added.
Ciara pointed out that if Fiadh was living in Galway, Cork, or Dublin she would have access to care that would allow her to be looked after at home and to pass away at home.
"Because we live in the south east there is no access to palliative care home services for Fiadh," said Ciara.
"It's been brought up in the Dáíl before, it is a problem, and this is why we want to highlight it now," she added.
The family have spoken to local TDs about the situation and were told their situation is resolved but as Ciara pointed they want the situation resolved for future families going through similar experiences because nobody should be denied the right to die at home, especially a child.
"We want to make sure this doesn't happen again to anybody else," said Ciara.
"We were told yesterday; we met the palliative care consultant, and were told there is nothing else they could do for Fiadh," she added.
"They said they could keep it at bay for a little while but there is no cure and then also on the same day we were told we will have to fight for her right to die at home and that is just scandalous and unacceptable in this day and age."
"That is a situation that no family should have to go through," she said.
She then described how, having received the devastating news and trying to process the enormity of the situation while also caring for Fiadh, the family wrote letters to TDs discussing how they could do it, to ensure Fiadh remains being cared for at home.
Because of the current situation with Wexford General Hospital having limited access, Fiadh has to go to Crumlin Hospital for all her care, however, the family think that situation, which is nobody's fault as it's a result of the recent fire at the hospital, will be resolved.
The family just want to have their daughter at home so that she can be cared for by family members and people who know her and so that she can pass away in surroundings she is happy in and familiar with.
"Laura and Rory just want her at home with her brother and with them," said Ciara.
"It's an unimaginable situation and it breaks our hearts but Laura and Rory are very practical and they still want to do the right thing for Fiadh and for her to be comfortable and around people that she loves," she added.
"She has been through so much for the last three-and-a-half years and nobody could comprehend what she's been through."
"She has been so brave and we are so, so proud of her," said Ciara.
"She is terrified of hospitals and rightly so," she added.
"She's not even five yet and she knows that she's going to the hospital and she knows more about medical things than most adults know so we just want her to be at home and to be surrounded by people who love her and to be able to look after her at home," said Ciara.
"It's an absolute scandal that this hasn't been resolved," she added. A similar matter was raised in the Dáíl before Christmas yet the situation with regard to palliative care for children in the south east region is still not resolved.
"There have been other families in the south east who have had similar problems," said Ciara. She acknowledged the fact the TDs in Wexford who the family spoke to were very sympathetic to the situation but she also highlighted the fact the family shouldn't have to be in a situation where they have to fight for their 4-year-old daughter to be given the right to die at home.
Since 2017, the palliative care team in the south east haven't taken on children and while the general palliative care service is something Ciara said the family have great respect for it's the fact that a family going through what they're going through and having to fight to get their daughter the care she needs to enable to live out her final days at home is something no family should have to do.
"The palliative care service is a great service and our father availed of it the year before last, it's a great service for adults but it shouldn't be denied to children," said Ciara.
"It is a human right and probably even more important for children to be able to die where they are comfortable," she added.
"An adult has capacity to know what's happening but a child doesn't. Fiadh doesn't know what's happening, she just knows she wants to be at home with her family. She doesn't know and nor should she know but she shouldn't be in a place where she is afraid."
When the family asked the palliative team in Crumlin if they lived in Dublin would Fiadh have access to palliative care at home they were told yes.
"We were told yes, we would have and that's not right," said Ciara.
"If we lived in any other part of the country we would have it; the CHO5 is the HSE area that just doesn't have access to paediatric palliative care and that's not fair," she added.
The area in question incorporates Wexford, Waterford, South Tipperary and Kilkenny and everywhere else the palliative care teams take on paediatric care.
"There are palliative care consultants there and they do an exceptional job but if they need training or if they need more resources it should be provided," said Ciara.
In other areas the adult palliative care team take on children as well and while there is a paediatric palliative care team in Crumlin they don't do home palliative care.
"We don't know why in the south east it isn't there, whether it's they haven't got the resources or the ability to do it, but it's just not there and it should be," said Ciara.
"There should be training courses so that it can be provided because there are medically trained nursing people there and it just shouldn't be denied to a child based on where they live in this country," she added.
The family are now in a situation where they have to deal with the heartbreak of what's ahead of them while at the same time fighting to have Fiadh live out her final days in the place where she belongs, at home with her family.
"We shouldn't be spending our time doing this," said Ciara.
"We should be spending our time minding Fiadh, caring for her and doing things that are nice and not having to write emails to TDs and newspapers," she added.
"The local TDs have helped and said they discussed it with Stephen Donnelly and said it will be sorted for Fiadh but it's not fair that families have to fight for that or know a TD to do it," said Ciara, while also pointing out that other families in similar positions might not be able to do that.
"We are lucky enough in that we have enough people who know what's going on and Laura and Rory have good support and they can do that but they don't want another family to have to do this," said Ciara.
"It's wrong that this has to happen so if there is one good thing that comes out of Fiadh's death it will be that no other family will have to go through this," she added.
"That every other family would have a right to care at home for their dying child and shouldn't have to go to TDs."
While acknowledging that the family will hopefully get the support needed for Fiadh to be cared for at home Ciara emphasised the point that no family should have to do what they're having to.
"We were told by consultants in Crumlin that you are going to have to shout loud and that's wrong," said Ciara.
The family is hopeful that Fiadh will be able to spend as much time as possible at home coming towards the end of her life but they feel the overall situation with regard to palliative care in the south east region is something that needs to be highlighted so that no other family goes through what they are going through.