Error sees Enniscorthy project get an additional zero in capital programme – 'Can we keep the money anyway?'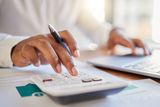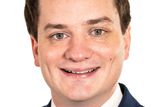 Pádraig Byrne
Wexford People
While casting an eye over the projects listed in Wexford County Council's three year capital programme, Fine Gael councillor Cathal Byrne's eyes lit up when he reached a project to install a new playground in Templeshannon, Enniscorthy.
"I see the Templeshannon Playground development is listed as €2.5 million," he said, still in some shock, at the May meeting of Wexford County Council.
"That seems an enormous amount for a playground. Does it include a land purchase or something as well?"
Head of Finance Annette O'Neill quickly clarified that a figure had repeated and that the €2.5 million figure was an error, while Director of Services Carolyne Godkin corrected that it should have been €250,000.
Always keen to secure more funding for the Enniscorthy District, tongue firmly in cheek Cllr Byrne shot back – "Can we still keep the money?"
Unfortunately for him, the answer was no.