Enniscorthy councillor calls for improvements to Department of Social Protection services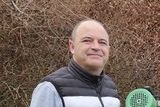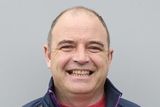 Brendan Keane
Enniscorthy Guardian
WEXFORD County Councillor, John O'Rourke, has said serious improvements need to be made with regard to supports provided by the Department of Social Protection.
In particular he expressed concern over the amount of time it takes for decisions to made with regard to people's applications for payments and also the length of time it takes for decisions on appeals to be made.
Cllr O'Rourke said he was contacted by a number of constituents over issues they were experiencing with regard to time delays in receiving correspondence from the department.
However, that's not the only issue as he also highlighted the length of time people are waiting on the phone when they ring up the department looking for advice or help.
"I know of one person who is working parttime and is studying in UCD on a back to education scheme," he said.
However, that student experienced great difficulty with regard to getting clarification over a payment issue when she contacted the department.
Cllr O'Rourke said the person in question tried phoning the department while in Dublin but was eventually told to enquire at her local Intreo office in Enniscorthy.
Having tried to get through by phone there, but to no avail, the person ended up having to drive down from Dublin to the office.
It's a scenario that Cllr O'Rourke feels isn't acceptable and is indicative of a system that's broken.
"On numerous occasions when I've rang up on behalf of constituents or when people themselves ring up, you're left waiting for half an hour or more before someone eventually answers," he said.
"Even after that there is usually no resolution to the problem or enquiry you're making," he added.
Cllr O'Rourke highlighted the fact that in addition to not really getting an answer to her query the student in UCD also had the added expense impacted on her because of having to drive from Dublin to Enniscorthy and then back to Dublin again.
"It's ridiculous, she should get what she is entitled to get," said Cllr O'Rourke.
He said "It's crazy" that someone could be studying in the same city as the department only to be told to go back to their own local office and even at that have to wait for extremely long periods of time to get a response.
"Even after all that they're still no better off," he said.
Cllr O'Rourke said he was aware of cases where carers were having real difficulty getting a response from the department with regard to their particular queries and in some cases people were waiting months to get a response to a query or an appeal, in the case of an application being rejected.
He said the Minister for Social Protection, Heather Humphreys TD, needs to appoint a person to deal with applications and appeals and said the current situation needs to be completely looked at.