Enniscorthy community gives its support to local woman Nadia Dempsey as she fights cancer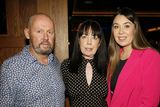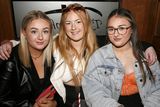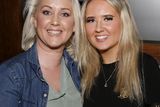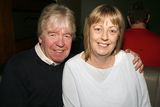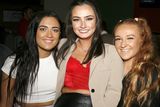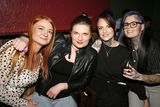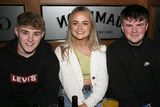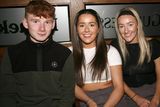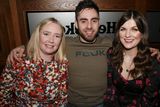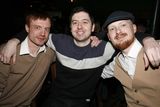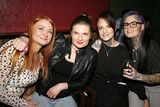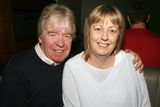 Brendan Keane
Enniscorthy Guardian
THERE was great support shown in Enniscorthy recently for a fundraising event in aid of young local woman, Nadia Dempsey, who is currently fighting cancer.
A GoFundMe campaign set up by her sister, Natalie, has to-date raised €37,160 such is the high regard in which Nadia is held within the community.
However, the success of that wouldn't be possible without the support shown to local fundraising initiatives and the recent event in TJ Murphy's pub in Enniscorthy was a resounding success with a very large crowd in attendance on the night.
Nadia's sister, Natalie, who is organising the GoFundMe campaign posted her gratitude online to all the people who have supported her fundraising efforts to-date.
"Everyone's time, efforts, donations, raffle prizes are so gratefully received to have made these fundraisers a huge success," said Natalie in her online post.
She said the kindness shown by people from near and far has been "mindblowing".
Acknowledging the night in TJ Murphy's, which attracted a packed house, she offered special thanks to the organisers who she said brought together a "massive night for Nads" and there was also a donation from bar sales on the night too.
Another event that took place recently in the Aura Aesthetic & Wellbeing Clinic salon in Castlecomer, Co Kilkenny, was also acknowledged by Natalie and a 'Shave or Dye' event in Kilcock was also very much appreciated.
There fundraising events have been taking place around the country with a recent gig in Tullamore also being a great success.
In the wake of the event in TJ Murphy's, Natalie said: "It's so clear to see how loved Nadia is and what an amazing bunch of people she has supporting her right now."
On the GoFundMe page, which can be accessed under the banner title 'Nadia Dempsey Kicking Cancer', her sister describes her as "the most generous, family and friend-focused woman" whose "heart, mind and body have been dedicated to the people in her life".
"She fights for those who need an advocate and she gives to those who need, no matter how big or small the matter," said Natalie.
She described her Nadia's insurance has refused to provide coverage for her procedures and travel back home to Ireland would not allow her the medical procedures she needs. "She has fought the good fight for medical coverage, but, ultimately, she will need to pay for her procedures and after care herself," said Natalie.
It was for that reason that she set up the GoFundMe campaign, stating: "I am asking friends, family, people who share sympathy, and cervical cancer survivors to help my sister cover the costs of this hysterectomy and the necessary aftercare."
"Together we can help Nads beat cancer before is spreads," said Natalie.
"We can help alleviate some of the burden she bears," she added.
"We can help her get back to the business of being Nads, a loving, helpful, caring, and compassionate soul."
Natalie and Nadia are both very appreciative of all the support given to the campaign to date.
Nadia is currently undergoing chemotherapy which will be followed by scans and more tests to determine how effective her treatment has been to-date.
In a recent post on the campaign page Nadia herself commented: "I'm not sure what the new normal will look like or feel like, I know 'scanxiety' will be a feeling I will have to work through with some help."
She also expressed sincere gratitude for "all of the the support from everyone" and said: "I am so grateful that this treatment was available to me without hesitation. I am so lucky. I couldn't have done it without every single of you. I am forever grateful."
​