Denise McAuliffe's solo exhibition in Enniscorthy draws on eclectic influences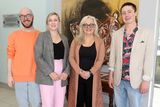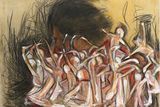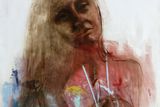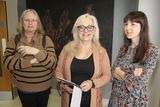 Brendan Keane
Wexford People
THE Presentation Arts Centre in Enniscorthy is the current location for a solo exhibition by highly respected visual artist, Denise McAuliffe.
The exhibition, which will run until June 10, features an eclectic body of work from an artist whose paintings draw on a varied range of artistic traditions.
Art enthusiasts who love old masters portraits, abstract expressionism and installations will find something of interest in the collection.
In creating the pieces for the exhibition Denise used traditional materials to create what she herself describes as abstract and figurative formations.
She set about relaying the experience of intimacy of memory, through the subconscious, and in doing so she adopted a unique style.
The works in the collection display her interest in investigating "found objects" and expanding or enhancing their inherent beauty by strategically applying them to canvas.
A graduate of the NCAD with an MFA in Fine Art painting, Denise also studied figure and portrait painting at the Royal Academy of Art in Florence. Speaking about her work, the artist said: "When I paint, I am engaging in an ongoing dialogue, and submerge into an abyss which pole-vaults me sometimes unexpectedly into an act of brutality, but, I welcome the surprise that develops in my hand."
Larry Dunne, Visual Arts Associate with the Presentation Centre, said: "We're very excited to showcase this unconventional artwork in our own unconventional art space."