County Wexford school tractor run is a fantastic success
Wells of Life project receives great support from students and staff of FCJ secondary school in Bunclody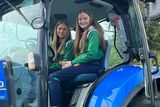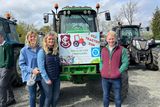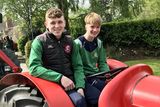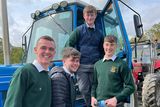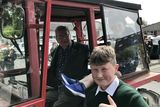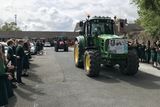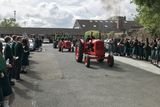 Brendan Keane
Enniscorthy Guardian
The FCJ secondary school in Bunclody, held a very successful tractor run which in addition to being for a very worthy cause created a great buzz of excitement in the school.
The event was organised in support of 'Wells for Life', which is a charity organisation run by past students of the school, that provides life saving access to clean water in Uganda.
The convoy of tractors left the school at 11 a.m. and received a massive send off and support from hundreds of cheering students.
There was a great community spirit to the event too as the convoy passed a number of local primary schools too where the pupils all came out to cheer the participants along as they passed by.
Those involved in the tractor run included students from TY, 5th Year and 6th Year, along with a number of staff members.
"Big thanks to them for spending the weekend power washing and polishing the tractors in preparation for this," said a spokesperson for the school.
Anyone wishing to donate to the fundraiser can do so through the FCJ Facebook or Instagram pages and also through the FCJ school app.