Coffee morning in aid of Hope Centre in Enniscorthy is a great success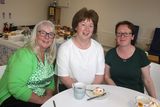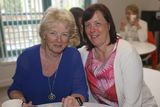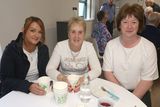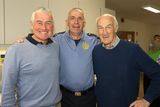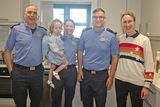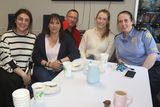 Brendan Keane
Enniscorthy Guardian
THE gardaí in Enniscorthy have expressed great satisfaction at the success of a recent coffee morning event held in support of the Hope Cancer Support Centre.
Inspector Syl Hipwell said the event was very well supported with around 60 people attending throughout the duration of the event.
While the exact figure raised has not yet been finalised Insp Hipwell said he expects it to be in the region of €1,500 and said everyone involved in organising it was delighted to be able to raise money for what is a very worthy cause.
The coffee morning fundraisers are held most years although the Covid-19 pandemic meant they were curtailed for a couple of years.
However, Insp Hipwell said it's likely there will be another similar event held in the garda station in Enniscorthy later in the year.
"They're always well supported and it's nice for the public to be able to come in around the station and we're delighted to welcome them in," he said.
He expressed sincere gratitude to everyone who turned up on the day of the event and said it was nice to be able to help and organisation that itself provides great support to people.