Boolavogue community embraces support for Pieta with Darkness into Light walk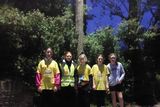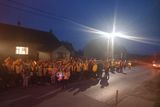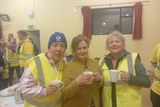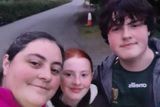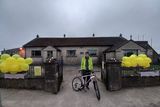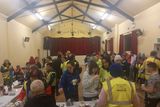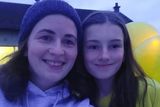 Brendan Keane
Enniscorthy Guardian
WHILE Ennscorthy and Wexford town held very successful Darkness into Light walks this year some of the smaller villages around the county also held their own events.
A walk organised in Boolavogue proved to be a great success with a huge turnout gathering for the event.
Starting from the church at 4.15 a.m. the walkers followed a route to Ballytracey and were led by Ben Scarfe on a well illuminated bicycle.
There was a great community feel about the event and with numerous children participating there was a lot of chatter and laughter as the people walked along the route. From Ballytracey the participants went over the Bog Road and then back to Tobar Geal for refreshments in the hall.
Watt Gahan went behind the walkers in his jeep to ensure that everyone remained safe. The church and hall were decorated especially for the event, by Kelly Ryan and Olive Burke, and a special word of thanks was extended to Kathy Coughlan for the work she did on the hall.
The organisers were delighted with the success of the event which, like all the walks, was held in support of the community support organisation, Pieta.
They thanked everyone who helped make the event a success and a particular word of praise was extended to Murt and Chanel Walsh, from Murt Walsh Menswear, for sponsoring the refreshments.
Donations for this very worthy cause are still being accepted and all supported is very much appreciated.