County Wexford Chamber Business Awards finalists are revealed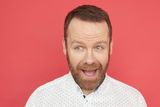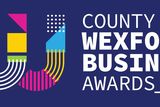 With over 220 businesses across County Wexford battling it out in this year's County Wexford Chamber Business Awards, over 100 businesses from across County Wexford have been shortlisted for this year's awards.
The excitement is certainly building to find out who will walk away with this year's awards. The shortlist announced will now go forward to the final interview stages which will take place on Thursday, March 23.
Judges will score each application on multiple criteria and winners will be selected across 19 categories. The winner of the Overall County Wexford Business of the Year Award will be chosen from the winners in each award category.
Now in their second year, the prestigious event which is organised by County Wexford Chamber with Wexford County Council as the headline sponsor, is widely seen as the benchmark for business success in the county.
CEO Emma Dunphy says: "We have received a record number of entries this year and we are delighted to see a broad range of diverse business applicants right across the county for this year's business awards. I know it has been a real challenge for judges to whittle down so many applications to the shortlist. The very best of luck to everyone, we have incredible businesses across the county and these awards are here to celebrate them all."
The winners will be announced at the black-tie gala awards ceremony in Clayton Whites Hotel on Friday, May 5. The upcoming business awards will be a marvellous opportunity to gather with local businesses across the county and celebrate the successes of the year. It will certainly be a sold-out event, with over 450 guests expected to attend the stylish awards ceremony dinner. The event will be hosted by comedian Neil Delamere, with music by Divine Invention.
Tickets are already selling fast: to book your tables and to avoid disappointment, please contact jennifer@countywexfordchamber.ie or telephone 053 91 22226.
Full list of nominations:
County Wexford Hospitality Provider of the Year Award, sponsored by Permanent TSB:
10 West Bistro & Cocktail Lounge
Partridges Bistro
The Cracked Teapot
Table Forty One
Clayton Whites Hotel
Mary Barrys Seafood Bar & Restaurant
La Cote Restaurant & The Cheeky Cod
Talbot Hotel Wexford
County Wexford Excellence in Retail Award, sponsored by Joyces Expert Wexford
The Clothesline Boutique
Hickeys Pharmacy
School Books Ireland / The Treasury
Liz Collins Boutique Ltd
Sully & Juno
Ferrybank Motors
County Wexford Business of the Year (20-50 Employees), sponsored by Scurri
K&K Windows Ltd
The Apex
Mann Engineering Ltd
County Wexford Employees of the Year Award, sponsored by Kent Stainless
Mann Engineering Ltd
Advance Cleaners Ltd
Azure Health & Beauty
The Alzheimer Society of Ireland
Hidden Hearing Ltd
McGrath Quantity Suveyors
County Wexford Business of the Year Award (1-20 Employees), sponsored by Danone Nutricia Wexford
AMV Systems Ltd
Kingfisher Fresh Ltd
Ferrybank Motors
Harte Outdoor Lighting
Niall M Byrne Architects
Whizzy Internet
Coatek
County Wexford Family Business of the Year Award, sponsored by Reynaers Aluminium
K&K Windows Ltd
Trudies Kitchen Ltd
Harte Outdoor Lighting
Natural Health Store
Gainfort Hair & Beauty Supplies Ltd
Ferrybank Motors
Mann Engineering Ltd
Killowen Farm
County Wexford Training Provider of the Year, sponsored by County Wexford Chamber Skillnet
Ignite Training & Consultancy
Gainfort Hair & Beauty
Gorey Institute of Beauty
Sensible Safety Ltd
Maldron Hotel Wexford
County Wexford Business of the Year (50+ Employees) Award, sponsored by PwC
Mary Barry's Seafood Bar & Resaurant
AirconMech
Celtic Linen
Killowen Farm
Kent Stainless
County Wexford Operational Excellence Award, sponsored by Waters Technologies
Pure Oil Ltd
The Ultrasound Suite Ltd
Kersia-Group Medentech
McGrath Quantity Surveyors
County Wexford Service Provider of the Year Award, sponsored by Azets Ireland
Profitsflow
Secret Valley Wildlife Park
McGrath Quantity Surveyors
Denise's Beauty & Skin Clinic
Guardian Fire & Safety
Whizzy Internet
County Wexford Food & Beverage Producer of the Year Award, sponsored by Irish County Meats
Mór Taste
Trudie's Kitchen Ltd
Stafford Irish Spirits
Ministry of Flavours
Bouquets & Buttercream
Killowen Farm
County Wexford Excellence in International Trade Award, sponsored by Rosslare Europort
Kent Stainless
Niall M Byrne Architects Ltd
Pure Oil Ltd
All Ireland Foods
Kersia-Group Medenech
County Wexford Online Business & Digital Market, sponsored by AIB Bank
The Ultrasound Suite Ltd
Eoin O'Connor
Candy Boutique
Kent Stainless
Natural Health Store
County Wexford Excellence in Sustainability Award, sponsored by Wexford Bus
Slaney Farms Produce Ltd
Steam Esco Ltd
Profitsflow
Maldron Hotel Wexford
Wexford Arts Centre
Pure Oil Ltd
County Wexford Tourism Provider of the Year Award, sponsored by Zurich
Talbot Hotel Wexford
The Stables Fitness & Wellbeing
International Outdoor Activity Centre – IOAC
Hook Lighthouse (Hook Heritage CLG)
Kia Ora Mini Farm
Wexford Arts Centre
County Wexford Outstanding Contribution to the Community Award, sponsored by Wexford People
Colour Her Way
Wexford Arts Centre
Altura Credit Union Ltd
BASEGYM
Clayton Whites Hotel
County Wexford Start-Up Business of the Year Award, sponsored by Local Enterprise Office
Little Learning Steps
Earth Food
MK Aesthetics
Machinelab Ltd
Pitcrew Barbecue
Wipe Your Paws Dog Grooming
Mor Taste