Psychologist David Coleman talks of Covid fallout for our youth at Sligo conference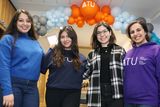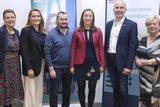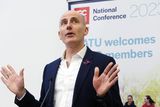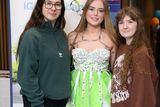 The Institute of Guidance Counsellors hosted its national conference at ATU Sligo last weekend.
This year's conference theme, Reconnecting, Re-energising, Renewing, was very fitting as schools across the country battle the social and mental health fallout from Covid-19.
Dr David Coleman kicked off proceedings with a talk on supporting anxious learners. Covid 19 has left its mark and many learners are struggling with crippling anxiety, school refusal and the social challenge of settling back into the bustle and speed of life post lockdown.
Guidance Counsellors are often the first port of call for these young people and adults. Dr Coleman urged a societal pushback against the use of mobile phones and social media and encourage the adults around our youth to validate their experiences, no matter how hard.
Events like this conference and developments from Government such as the National Framework for Lifelong Guidance are heartening for practitioners, schools and families alike.
The purpose of the weekend's event was to reflect on the importance of guidance counselling across education and the lifespan and to energise a national body of guidance counsellors by reconnecting with colleagues and enhancing skills through expert workshops, talks and a host of exhibitors from education, therapy and the world of work. The conference was a welcome opportunity to renew connections with education providers, imbue practitioners with a renewed sense of excitement, inspiration and energy for the vital work of guidance counsellors working across the lifespan.
Seminars covering everything from guidance policy and practice to universal design for learning, and sandspace for adolescents were available to delegates .
At the heart of the National Conference was that precious and vital connection to the young people and adults that schools and colleges of Further Education serve; brilliantly affirmed by keynote speaker Dr David Coleman, and additional supporting speakers Una Parsons Head of College at ATU Sligo, Cecilia McGuinness Chairperson of the Sligo/Longford Branch and Tadhg Crowley, President of the IGC.
The organisers have thanked host main sponsor ATU Sligo, supporting sponsors Public Jobs and Ulster University, along with many other minor sponsors., the over 50 exhibitors and the organising committee at ATU Sligo and the Sligo/Longford Branch of Guidance Counsellors without whom this event could not have taken place.
The IGC always welcomes new members and look forward to a year driven by inspiration, strong networks of support, and a commitment to excellence in Guidance provision across our schools, colleges of further education and adult guidance settings.
Connect at www.igc.ie or follow on social media: Twitter @Instgc