Ontario's finest band brings colour and music to the streets of Sligo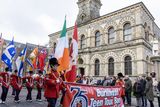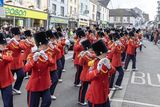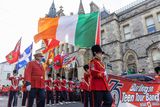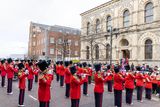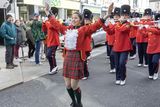 Canada's oldest and largest youth marching band, The Burlington Teen Tour Band brought colour and sound to the streets of Sligo on Saturday, a day after the band won best overall band at the St Patrick's Day Parade in Dublin.
The band, from Ontario, marched through Sligo from Pearse Road to City Hall as part of the weekend festivities at 2pm.
The 115 strong band were a sight and sound to behold and the weather was more kinder than St Patrick's Day with plenty of specatator bales to enjoy the spectacular.
In 2022, the band celebrated its 75th year and they regularly tour the globe. It was their first time to perform in Sligo,
The band was treated to a Civic Reception at City Hall afterwards where Mayor of the Borough District of Sligo, Cllr Tom MacSharry present edeach band member with a commemorative medal to mark the occasion.