Moving West a new reality
Moving west and working from home has been a trend that has taken off over the past year of the global pandemic as Cathal Mullaney discovers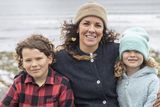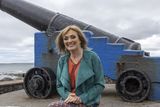 Cathal Mullaney
Sligo Champion
The possibility offered by a move to the west of Ireland is set to be the basis of a new series to be broadcast on TG4 later this year.
'Moving West' is the apt name of the series which shines a light on the potential and opportunities presented by moving west of the Shannon from other areas of the country and beyond.
In a year where remote working has become commonplace, it has become a much more realistic possibility for so many people located in crammed cities to move to the countryside where they can continue to hold down a job, but also have a much greater quality of life.
The series will be broadcast on the Irish language channel in a bilingual format from this September, spanning six episodes focusing on six counties - Sligo, Mayo, Galway, Roscommon, Clare and Kerry.
In each of those areas, the programme will delve into the personal experiences of individuals, couples and families as they swapped city life for the Atlantic coast. It is being produced with help from the Western Development Commission, who have been long-time advocates for moving west.
Filming for the Sligo feature took place last week, with the crew visiting The White Hag Brewery in Ballymote before descending on Strandhill.
Presented by Mary Kennedy, it is produced by Kildare-based Dundara Television and Media, who specialise in documentary film.
Dundara's Enda Grace told The Sligo Champion that the basis of the idea was in the change in the working environment over the past year, and what that might mean for the thousands who would swap urban life for a more relaxed environment.
"There's a big movement now towards encouraging people to move west. The infrastructure is here," he said.
"Over the years, people thought it wasn't a viable option because roads network, commuting, getting to Dublin, lack of broadband was what was on people's mind. But now that is not the case for an awful lot of the western seaboard, the broadband infrastructure has enhanced, the general infrastructure has enhanced."
Enda also says that the pandemic has played a major role in many people reassessing where they want to live, so the timing of the series could hardly be more appropriate.
The interest in getting involved from a number of individuals and families also underlined the attraction of the west.
"The pandemic has encouraged people, quite a few people to move west. We're working with 12 different families, individuals and couples who have moved west so the six-part series follows that group of people.
"We sent out a casting call asking people to apply and tell us the reasons why they have moved or are thinking of moving west, in that casting call we got 60 applications so that's only a snapshot of how people have done it.
"A lot of them have moved over the course of the past year because Covid has pushed progress on by about ten years. Stuff like remote working, the flipped workplace, wasn't really in the offing until Covid came along and then suddenly it was almost forced on people and then it became more normal."
A well-known face from many RTÉ programmes over the years, Mary Kennedy is particularly well-placed to present the series.
In her role with Nationwide, she has travelled the length and breadth of the country and, even as a Dublin native, is able to appreciate the many benefits that come with living in rural Ireland.
"I think it's very timely and I think it fits in very nicely with a different way of thinking about living and working which developed during the pandemic," Mary observed as we spoke at the blustery sea front in a busy Strandhill.
"People were spending a lot more time at home and where it became obvious that it was possible to work remotely and also to have a better quality of life then as well. Almost at the same time as Enda [Grace] approached me about this, I was asked by the government to launch 'Our Rural Future' and it just ties in so very nicely because that is the whole plan, to revitalise rural Ireland.
"Places like Strandhill are quite lively anyway, but there are so many places that I've seen over the years going around the country for Nationwide and they have lost their soul, their energy because of support so now this is perfect and I hope so many people watch it and say 'You know, I could do that'.
"I'm a Dub, but I just love rural Ireland."
One of those who can attest to the benefits of life away from the hustle and bustle of the city is Aoife Porter.
Well-known for her work with Bua Marketing - a Strandhill-based business established in 2009 - Aoife will feature as part of the series in advocating for life in Sligo.
Living locally with her husband Dave and three children Oisin, Saorla and Ruan, the major attraction of life here, Ms Porter says, is the work-life balance.
"Dave and I were living in Dublin for 10 years and while it's great in your 20s to have all the excitement of the bright lights, raising a family here, I can't imagine being able to have the same balance in Dublin.
"It's brilliant that we can get in the water, we can go up the mountain, we can do all these things. The last year really showed during lockdown too, the kids didn't feel too deprived because we came to the village every day. I know from friends living in Dublin, they didn't see anybody, they didn't have that social interaction and that was so important.
"Being within our 5km limit here in Strandhill didn't deprive us of anything. It definitely was a very tough year for a lot of people, but I feel very privileged to be part of the community here, there are creative, adventurous, inspirational people here, so I love it."
Aoife is hopeful that the series will serve as a useful reminder to those living elsewhere about what the west of Ireland has to offer, particularly at a time when many may be considering what they want to do in a post-Covid-19 environment where remote working could play a much bigger role in everyone's life.
She also adds that while encouraging people to live here is important, it is also vital that the infrastructure, particularly housing availability, is brought up to the necessary level in order to meet and serve demand.
"We hope to get the message out,"
"Allan Mulrooney from Strandhill is the communications director for the WDC and they're doing a great job of promoting the west and the hope would also be more people moving here.
"But the infrastructure and the resources have to follow to support that. There's a reality that if people want to buy or rent in Strandhill at the moment it's very difficult, and housing is very difficult, so I think it's really important that while we're really promoting people to move here that that's then supported through the reality of how you find a house.
"Shows like this are going to show the positivity but also show that you don't have to compromise your career or any of that stuff by living here as well. So, we're delighted to be involved."
Given that the series is based in some of the country's most scenic counties, there are likely to be a number of stunning shots captured by Enda and the production team.
Strandhill will provide a particularly striking backdrop and is a prime example of the beauty of county Sligo and its coastline.
"Scenery is important," he explains.
"It's a canvas for the series and it's the backdrop of the entire moving west series. We come down then and paint all the ingredients onto this in terms of all the people who have moved but it's great because the people who have moved are in a variety of businesses from tech to bed and breakfast to the brewery in Ballymote.
"We've done Galway and Sligo, so we're on county two, but it's been great. People have been so welcoming and easy to work with, Galway ran very, very smoothly."
'Moving West' will be aired this autumn.
Just getting to work in Dublin each day is hard
Mary Kennedy's working life has offered significant variety in terms of the items she has covered and areas she has worked in.
Starting out as a continuity announcer with RTÉ, Ms Kennedy has presented a whole host of different programmes over the last 40 years in becoming one of the most recognisable faces in Irish broadcasting.
All of that has necessitated, on frequent occasions, a lot of travelling, which is one of the reasons why she can appreciate why people might want to move to rural Ireland.
"The attraction is the quality of life," she says of a move to Sligo or any other county in the west.
"For young families, it's just so lovely. I've seen the opposite as well, when I was leaving Dublin to go filming for Nationwide, I could be leaving at maybe half six or seven o'clock and I'd be going out the country and there would be trails of cars coming in, that would have left maybe Kildare, Laois or elsewhere.
"Those people would have had to have got their children up out of their sleep to leave them to babyminders to get into this terrible traffic jam to get into the city. And when you'd coming home it'd be the same in the reverse. I just don't see why people should be spending all that time working and getting to work and it taking up so much of your life."
'Moving West' will be delivered in a bilingual format, through a mixture of Irish and English. A former teacher, Mary is more than happy to put her fluent Irish to use as presenter.
"Every year for the commentary on the National Day of Commemoration John Bowman does it in English and I do it in Irish.
"But I love it, it's great, I love the opportunity to use my Irish because I haven't been teaching for a long time and I studied Irish and French in college so maybe now somebody could organise for me to get a few little gigs in France to work on my French!"
It's also an opportunity for Aoife Porter to use her Irish - something she is passionate about.
"The nice twist is that I'm an Irish speaker," she explains, "and funnily this is probably the first year in the 12 years I've been running Bua Marketing that we're doing an amount of work as Gaeilge, we're working with Galway County Council on a campaign for Connemara so half of the work I'm doing is Zoom as Gaeilge so it was lovely then to hear that this show was with TG4.
"I'd use quite a bit of Irish at home with the kids, and while i'm not from a Gaeltacht area my parents would have been really positive about supporting the language, I went to school through Irish, I did my degree through Irish so for me if there's an opportunity to do something through Irish I will."