Louth TD calls on Taoiseach to sort out Drogheda Driving test centre crux
Louth TD insists RSA open permanent driving test centre in largest town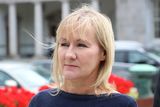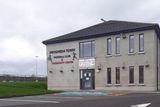 Sinn Féin TD for Louth and East Meath Imelda Munster has called on the Taoiseach to ensure the RSA open a permanent driving test centre as soon as possible.
Deputy Munster raised the matter with the Taoiseach in the Dáil, saying it was an unacceptable situation.
!Drogheda is Ireland's largest town. People in Drogheda pay their taxes, pay their road tax and pay the unfair toll tax to get from one side of town to the other, and well over 2,700 people are waiting to do their driving test in Drogheda," she explained.
"They will have to wait over 30 weeks, if they are lucky, for a test date. The RSA seem to see Drogheda as "deemed not suitable" for a driving test centre, although they've been promising one for years".
Responding the Taoiseach said that he would, again, follow up on the matter with the RSA.
Speaking afterwards Deputy Munster said "Following information, I requested from the RSA I saw that they had looked at 14 sites. Some were rejected for no reason, and some were rejected for nonsensical reasons like having traffic in the area," she said.
"Given how long this has been going on, I believe that the RSA need as much political pressure as possible brought to bear on them, until we finally have a permanent driving test centre, in a suitable location, in Drogheda".