Verdicts in Lordship Credit Union robbery trial to be delivered in September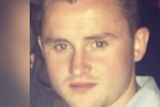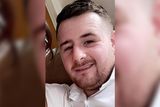 Verdicts will be delivered in September for two men on trial at the Special Criminal Court accused of a robbery in which Det Gda Adrian Donohoe was shot dead.
The trial finished today following 55 days of evidence, legal argument and closing speeches for the prosecution and the accused men Brendan Treanor and James Flynn. Both men are also accused of conspiring with garda murderer Aaron Brady and others to burgle houses in 2012 and 2013. They deny all charges.
Mr Justice Tony Hunt today said the three judges of the non-jury court will require some time to come to their verdicts. He said he had noted from a previous trial that people questioned why the Special Criminal Court takes so long to come to its verdicts and said he wanted to give an explanation. He said that an ordinary jury following a 55-day trial could expect to take many days to produce a "one or two word result" whereas the Special Criminal Court is obliged to provide reasons for its verdicts.
The evidence in the trial, he said, fills four lever arch files, speeches by barristers filled another and there is a large volume of electronic material to go through. Each of the judges will also be dealing with matters in different courts while considering their verdicts, he said.
He said the judges will use the court's summer vacation period to allow them to work on their judgment without distractions and they will deliver their verdicts on September 19 at the latest.
Brendan Treanor (34), previously of Emer Terrace, Castletown Road, Dundalk, Co Louth, and James Flynn (32) from South Armagh are charged with the robbery of €7,000 at Lordship Credit Union in Bellurgan, Co Louth, on January 25, 2013.
Both men are also charged that between September 11, 2012, and 23 January 2013, they conspired with convicted Garda-killer Aaron Brady and others to enter residential premises with the intention of stealing car keys.
The prosecution alleges that Mr Treanor and Mr Flynn were part of a group of young men who conspired to break into houses to steal car keys and then quietly make off with the cars.
Both accused have pleaded not guilty to each charge.
Aaron Brady (31) previously of New Road, Crossmaglen, Co Armagh, is serving a life sentence with a 40-year minimum having been found guilty of murdering Det Gda Adrian Donohoe and of the robbery at Lordship. He denied any involvement in the robbery and is awaiting an appeal against his conviction.
In his closing speech, Bernard Condon SC, for Mr Flynn, said there is "not one iota of evidence" that his client was in Lordship when the robbery happened. He also accused the prosecution of relying on weak evidence and speculation and of putting forward theories rather than proof beyond reasonable doubt.
Sean Guerin SC, for Mr Treanor, said there was no evidence his client left his home on the evening of the robbery.