Closing speeches next week in trial of two accused of fatal Lordship Credit Union robbery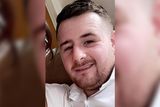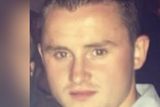 Closing speeches will be heard next week in the trial of two men charged with conspiracy to commit burglaries and with a robbery that resulted in the shooting dead of Detective Garda Adrian Donohoe.
Following the close of the prosecution case, lawyers for Brendan Treanor and James Flynn asked the three-judge, non-jury Special Criminal Court to dismiss the conspiracy to commit burglary charges.
Among the arguments made was that the common law offence of conspiracy to commit serious offences no longer exists as it was replaced by the Criminal Justice Act 2006. John Larkin KC, for Mr Flynn, argued that the decision to charge his client with the common law offence, rather than under the 2006 Act, was an error and that the charge "doesn't exist as a matter of law".
Michael Lynn SC, for Brendan Treanor, said the charge levelled is "generic, imprecise, wholly unparticularised and doesn't capture what a conspiracy truly is in law." He said the prosecution had not clearly stated what burglaries his client is alleged to have committed or agreed to as part of a conspiracy. He said the prosecution case at its height is that his client agreed to commit "a type of crime" but not any specific crime. He said "there have to be criminal acts of some specified identity" and called on the court not to allow the charge to be considered.
However, the court rejected the arguments. Mr Justice Tony Hunt, in an ex tempore judgment, said that the indictment needs to contain "reasonable information" about what is alleged but does not have to be comprehensive or extensive. The charge in the indictment is that the accused were in agreement with others to enter residential premises to steal the keys to cars, he said, adding that the court is satisfied that the standard of "reasonable information" had been met.
Mr Justice Hunt said that the argument that the common law offence of conspiracy no longer exists is "interesting and novel and well-argued" but the court "cannot accede to it". He said that if the legislature, in creating the 2006 Act, had wanted to set aside the common law offence of conspiracy that "would have been clearly expressed" in the legislation. He said the court's view is that the offence of conspiracy contrary to common law still exists.
The trial has been running for 49 days and is expected to end next week. Bernard Condon SC, for James Flynn, said that he will call two witnesses. Prosecution counsel Lorcan Staines said he expects to begin his closing speech on Monday and will take a little more than one day. Lawyers for the two accused said they will take less than one day each to deliver their closing addresses.
Brendan Treanor (34), previously of Emer Terrace, Castletown Road, Dundalk, Co Louth, and James Flynn (32) from South Armagh are charged with the robbery of €7,000 at Lordship Credit Union in Bellurgan, Co Louth, on January 25, 2013.
Both men are also charged that between September 11, 2012, and 23 January 2013, they conspired with convicted Garda-killer Aaron Brady and others to enter residential premises with the intention of stealing car keys.
The prosecution alleges that Mr Treanor and Mr Flynn were part of a group of young men who conspired to break into houses to steal car keys and then quietly make off with the cars.
They have pleaded not guilty to each charge.
Aaron Brady (31) previously of New Road, Crossmaglen, Co Armagh, is serving a life sentence with a 40-year minimum having been found guilty of murdering Det Gda Adrian Donohoe and of the robbery at Lordship. He denied any involvement in the robbery and is awaiting an appeal against his conviction.