UN to honour Dundalk peacekeeper Private Seán Rooney with posthumous medal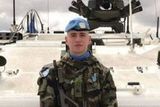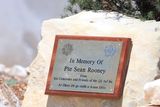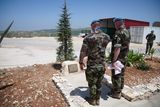 The Dundalk soldier, Private Seán Rooney, who was killed in the Lebanon last December, is to be honoured at the 75th anniversary of the United Nations at their headquarters in New York
The Irish Ambassador to the UN, Fergal Mythen, will receive the Dag Hammarskjold medal, named after the second Secretary-General of the UN, on behalf of Private Rooney's family
Twenty-four year old Pte Rooney, who grew up in Muirhevnamor, Dundalk, where he attended Gaelsocil Dhun Dealgan and the Martist, before moving to Newtwoncunningham, Co Donegal. On leaving school he joined the Irish Defence Forces in March 2019 and was based with the 27th Infantry Battalion, Aiken Barracks, Dundalk.
He was killed while serving on his second overseas mission in Lebanon on December 14, 2022.
The presentation of the medal in the UN General Assembly Hall coincides with a series of events planned to mark the 75th anniversary of United Nations peacekeeping.
The Secretary General of the United Nations, Antonio Guterres, will lay a wreath at the Peacekeeper's Memorial in the grounds of the UN compound to commemorate the 4,200 peacekeepers, including 91 Irish personnel, who have died.
Earlier this month, on Sunday May 14, a memorial plague to Pte Seán Rooney was unveiled at UNP 2-45 Camp Shamrock in Lebanon.