Surprise 30th party for best friends Jack Connolly and Darren Meehan
Dundalk Scene'n'Heard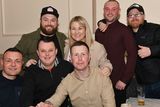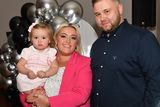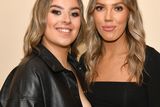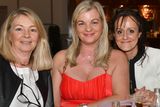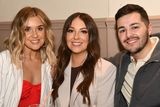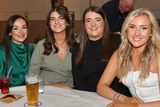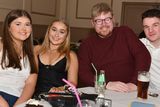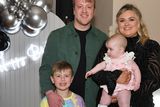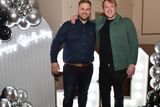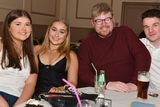 To try and trick someone into attending their surprise party can be tricky enough, but when it involves deceiving two best mates, it can turn a little difficult. That is why Jack Connolly from Ravensdale and Darren Meehan from Greengates Manor had no idea they were attending their surprise 30th birthday in the Clans on Saturday, thinking they were going to a 40th for their friend Shane Coleman instead!
I was only in the door when I met up with Darren who was there with his partner Bronagh Coleman and kids Finn, Shane, Ronan and Meabh and Jack who was with partner Rebecca McQuillan and daughter Nelly who told me they hadn't got a clue and were totally shocked when they walked in and found everyone there waiting for them.
Then I decided to have a look round to see who was up for making it a real night to remember and met up with Jack's cousins Eleanor and Jennifer McElroy from Carrick Road who wanted to wish him and Darren a very happy birthday and they were ready to party.
Next I met James McKeown from Barrack Close who was with Darren's aunty Caroline Meehan from Bachelors Walk and daughter Jayde Meehan and assured me it was going to be an epic night of celebrations.
After this I caught up with Ciaran Lawless from Mary Street North who said he was with all the boys who included Ciaran Sheridan, Liam Johnston, Maddy Hoey, Brian McGee and Ben Clarke-Hegarty who wanted to wish the birthday boys all the best on their big night.
Heading for another table I then caught up with Gavin Gaffey from Ath Lethan who was with Lauren Meehan from Newtownbalregan and their daughter Avery Gaffey, who were enjoying the company of Darren's parents Rodney and Sandra Meehan also from Newtownbalregan who said it was definitely going to be a fantastic party for the lads.
Not too far away I met Darren's cousins Jodie Meehan from Toberona and Jayde Meehan who wanted to wish both the lads all the best on their 30th celebrations.
Also in their company were Darren's bestie Keith Cronin from Bay Estate who had taken him to the Manchester United V Everton the previous week and he was "finished with babysitting", but wanted to wish him and Jack a happy 30th.
Heading for another table I then met up with Jack's aunties Aine O'Hare from Hill Street and Adrienne McCann from Dublin Road who were up for a night of it with ther friend Susan Moran from Ardee Road and were definitely going to make it a real night to remember.
Just arrived in was uncle Gerry Mathews from Ravensdale who was with his wife Nicola who were up for a major night of fun with all their friends there.
I then met up with Bronagh's sister Roisin Coleman from Broughton Street who was having a laugh with her dad Anto who wanted with Darren and Jack all the best.
At an adjacent table I met up with Jack's parents Orla and Niall Connolly from Ravensdale with kids Sophia and Adam who were with grandparents Andy and Janette Connolly from Oaklawns who were all looking forward to a good night with everyone there.
One lady who wouldn't be throwing many shapes on the dancefloor was Andrea Gray from Mountpleasant who was sporting a surgical boot after breaking bones in her foot and she was sitting having a laugh with Jack's aunty Sinead Connolly from Blackrock.
At an adjacent table I then caught up with Dean Watters and Grace Heffron from Avenue Road and Shauna Callan from Carlingford who said they are friends of both the lads and wanted to wish them a very happy birthday.
Making my way through the crowds I then caught up with Shireen Sheridan from Coulter Place who was with Jack's partner Rebecca 'Mary' McQuillan who told me the night was just getting better and better.
Next I met my old mate Eugene Larkin from Thomastown with Sophia McQuillan from Belfry Drive who wanted to wish Jack and Darren a very happy 30th.
Finally, before I departed, I met up with David and Samantha Teather from Waterview who were with kids Jason, Conor and Emma who were with partner Cian Geeney from Annagassan and Jason's main squeeze Carrie Sellick from Fatima and they wanted to wish the lads a very happy birthday on what was swiftly turning into an epic night of celebrations.