River searched as hunt for missing Louth teenager continues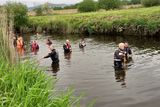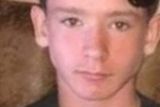 A search of Dundalk's Castletown River was undertaken by members of Dundalk Sub Aqua Search and Rescue Unit as efforts to find 19-year old Vincent Dillon who has been missing from his home since Sunday May 14.
Sixteen members of the the unit took part in the search which covered the stretch of the river from Toberona bridge to the railway bridge on Castletown Road.
Divers were in the water from 6pm until 9.30pm. Nothing of significance was found.
There is no suggestion that the teenager entered the water at any stage and the search was carried out as a process of elimination, said a spokesperson for the unit.
" We remain on standby should our services be required at any other site," he said.
"We urge anyone that may have any information as to the whereabouts of the missing teenager to contact his distraught family."