Pictures show Mo Chara's dog-friendly coffee morning in aid of Dundalk Dog Rescue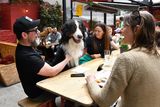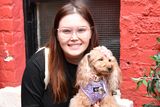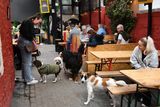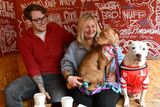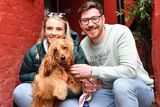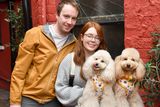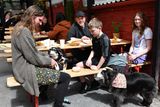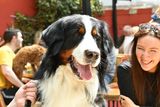 Dundalk's Mo Chara is leading the way and making a name for itself as the most dog-friendly pub in the north east.
Not only does the popular pub welcome pooches at all times, but it now holds a monthly special dog-friendly coffee morning in aid of Dundalk Dog Rescue.
The second of these took place on Sunday April 30 and attracted a good attendance of dogs and their owners, who appreciated the warm welcome and a menu of dog treats and puppichinos as well the usual menu for humans. There were also a number of stalls selling dog treats, bandanas and other canine-related projects.
All proceeds from tea and coffee sales were donated to Dundalk Dog Rescue, who last year opened their new purpose built kennels and rescue centre.
Bobby Wain, a founder of Dundalk Dog Rescue, said he was "delighted" with this initiative by Mo Chara.
'McAteers was the first dog-friendly cafe in town and it's great that Mo Chara are leading the way in being a dog-friendly pub," said Bobby, who recently welcomed President Joe Biden to the Food House, which he with his husband Jerome McAteer,
"It's the way forward and we had loads of volunteers and people connected to us who went to the coffee morning on Sunday," he continued.
"There are too many people who like to hang out with their dog, looking to go for a cup of coffee or a pint with their four-legged friend, so it's great to see places like Mo Chara doing this."
He said Dundalk Dog Rescue were very grateful to Mo Chara for hosting the event as a fund-raiser as the charity, which was founded in 2005, still needs money for its on-going work in rescuing unwanted dogs.
"We had to take out a €300,000 mortgage which we are trying to reduce and there are the day to day expenses of running the centre, which like everything else, have gone up."