Pictures show Dundalk Young Irelands fundraising quiz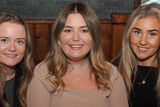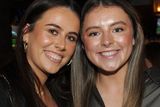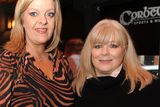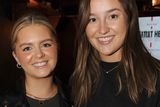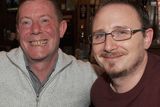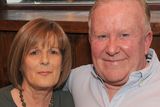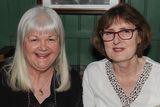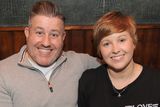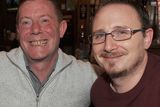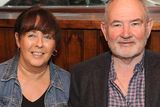 There really was only one place to be last Friday night and that was Corbett's Bar in Seatown for the Young Irelands fundraising Table Quiz and as was expected, a huge crowd had turned out to take part.
I wasn't too long in the door when I met up with club consultant and committee member Tony Hande from Faughart who was with his delightful wife Catriona, he told me they were all set for a night of tough questions, plenty of head scratching and a good laugh, but absolutely no mobile phones!
Seated beside them were Mary, Paddy, Victoria, Claire and Declan Prendergast from Point Road and Tudor Grove and Abbie Walsh from Dublin who were just settling in and said they were ready to do battle with the best of them and were definitely going to win.
Next I met up with club chairperson Sharon O'Donoghue from Lower Point Road who was with husband Derek, son Conn and Hazel Malone from Cooley who were joined by Emma Killeen from Dunleer and Nita Whelan from Dublin who play with the YI Ladies team and told me they were definitely 'in it to win it' on the night.
After this I caught up with a group from the Young Irelands Ladies team and they included Kate Smyth from Castle Road, Natasha Guest from Avenue Road, Libby Turnbull from Knockbridge, Eleanor McEvoy from Carrick Road and Bronagh Quinn from Redbarns Road who said they were definitely going to win and Bronagh was the brains of the team!
Meanwhile sitting up at the bar relaxing with a few 7Ups was my old mate Goosey McDonnell from Toberona who was flying solo and wanted a big shout out for the love of his life Kathleen at home. He was trying to get the Dundalk V Drogheda game on the TV and was having a laugh with Garry Duffy from originally from Newtownbalregan now Castle Road and Adrian Fegan from Kingswood who said he wasn't there for the quiz; he was actually there for Anna Nolan's 40th in the function room at the back of the pub.
Heading into the lounge I then got a chat with Dean Maguire from Belfry Gardens who was sitting with mum Madeline and the young man with all the answers Harry Rogers from Belfry Drive who were ready to do battle and were feeling very confident.
Next I got a word with a very busy committee member Fiona Casey from Muirhevnamor who was with kids Emily, William and Courtney along with senior ladies player Vicki Prendergast from Dublin Road who were making sure the teams had enough pens and answer sheets for the quiz and said it was going to be a fantastic night.
I then headed for a table where I met some of the lads from the senior panel who included Caolán McCabe from Bay Estate, Dermot Mone from Mullaharlin Road, Daire Kearns from Bay Estate and Feargal Sheekey from Bay Estate who were ready for the quiz. Caolán said they were sure to win the quiz because he got up early in the morning to watch the first four seasons of 'The Chase' and was "quietly confident".
At an adjacent table I then caught up with my old friends Caoimhin and Catherine O'Callaghan from Avenue Road who were with Una Byrne from Muirhevna who were awaiting the arrival of Una's husband Anthony who was at home doing some last minute swotting for the quiz.
I then headed for another table where I met up with Courtney Quinn from Muirhevnamor who was having a laugh with Joe Egan from Offaly who was with his main squeeze Amy Coyle from Muirhevnamor, Louise Moore from Bay Estate and Young Irelands ladies player Shannon Savage from Bay Estate and the ladies all agreed that they were sure that Joe was going to be the one to get them into the winning places.
After this I headed for a table where I got talking to Rory Maguire and Niamh Jordan from Knockbridge who were ready for the quiz with Fabia Marcella from Drogheda who was with senior player Ciaran Murray from Headford. They had to win the award for best team name when they went with 'We thought it was Speed Dating'!
Beside them I then got a word with Gerry, Julie, Sean and Stephen Bellew from Mill Street who couldn't wait for the quiz to get going and told me son Stephen is a Young Irelands player and were going to make the best of the night.
Not too far away I got talking to Ben and Willie 'Elvis' Casey from Muirhevnamor who were joined by Peter O'Donoghue from Park Avenue and Brinley Fuller from Seafield Lawns who were getting ready to do battle and nothing but silverwear would satisfy them!
Next I met up with a bunch of lads who were just after arriving in and they included Fra Gray from Manydown Close, Jordan O'Donoghue from Avenue Road, James Downey from Avondale Park, Jamie Browne from Belfry Avenue who were then joined by Stephen Bellew from Mill Street and Ciaran Murray from Headford who were feeling fresh, positive and ready to win the quiz!
Finally, before I departed, I got talking to club treasurer Aine Matthews from Dromiskin with husband Conor and president Pat and Aine Bailey from Greenwood Derive who said it's always a good night when the Young Irelands are out.