Pictures show Coláiste Rís students going 'Back to the '80s' for TY production in Dundalk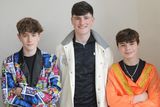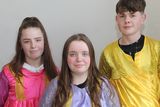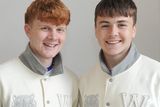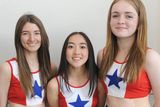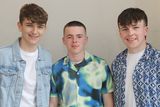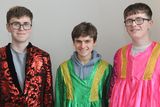 Transition Year students at Colaiste Rís are taking to the stage for their latest show, the hit musical 'Back to the 80s' which opened on Wednesday night in An Tain Arts Centre.
After a successful run last year with 'Grease', the students are looking forward to bringing the audience on a trip down memory lane.
This energetic, fun-filled musical tells the story of the senior class of William Ocean High School as remembered through the eyes of the now 30-something Corey Palmer.
The teenage Corey is madly in love with his next-door neighbour, Tiffany Houston, one of the coolest girls in the school.
However, she is too busy fawning over Michael Feldman, the hottest guy around - the kind of guy that Corey and his two best friends dream of being. Get ready to sing along to popular hits such as "Video Killed the Radio Star," "Total Eclipse of the Heart," "Footloose," and "The Time of My Life."
'Back to the 80's' runs until to Friday, May 12, at 7.30 p.m. each night.