North Louth Artists ready for launch of their 55th exhibition in Dundalk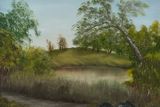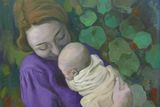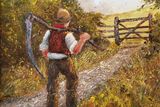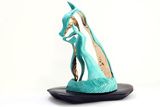 North Louth Artists are busy preparing for their annual exhibition which is always one of the highlights of the visual arts calendar in Dundalk.
This year's exhibition, which opens on Wednesday May 17 in the Basement Gallery at An Tain Arts Centre, is a particularly significant one as it's the 55th time that the group has shown work in Dundalk.
Founded in 1968, the group was originally known as the North Louth Painters but the name was changed to reflect the varied practice of members.
The founding members of the group included celebrated artists Nano Reid and Bea Orpen, and it is one of the longest established groups of its kind in the country.
The members have varied practices including oils and watercolours, ceramics, print, and sculpture, working in a variety of styles, from traditional realism to contemporary and abstract art.
Many of the members exhibit with leading Irish galleries and throughout the country and abroad.
The artists taking part in this year's exhibition are painters Derek Bell, Petra Berntsson, Gerry Clarke, Paula Eigenheer, Robert Kelly, Omin, Rosemary Warren and Irene Woods, as well as sculptors Sandra Bell and Anna Campbell.
Guest artists this year are painter Nina Ruminska, who was a finalised in the 2022 Sky Arts, Portrait Artist of the Year, mixed media artist Danica Farran, who creates delicate monochromatic ceramics in her Co Clare studio, and Dublin artist Ani Mollereau, who sculptures are inspired by her love of nature.
The exhibition will be launched by Pat McCormick, Dundalk Chamber of Commerce, on Wednesday, May 17, at 7pm.
The exhibition will run until June 17, open daily Tuesday to Saturday from 10am to 4pm.