Louth councillor at a loss as to why call for housing meeting being discussed by policy group
Dundalk's Councillor Thomás Sharkey says housing 'the most important issue' for Louth people and 'not something to be brought to a CPG meeting'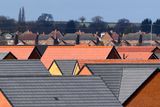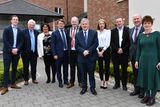 Sinn Fein councillor Thomás Sharkey was highly critical of the fact that a decision by the members of the Dundalk Municipal District to hold a special meeting on housing was being discussed at Louth County Council's Corporate Policy Group (CPG) instead of a date being set for the meeting.
Housing, he said, was the most important issue being dealt with by councillors and he didn't think the CPG should be making a decision on their decision to hold a special meeting.
Senior Executive Officer John Lawrence said he understood that the question of a special housing meeting would be raised at the Corporate Policy Group (CPG) which was meeting the following day.
Cllr Sharkey replied that he was at a loss as to why the CPG was having an impact on a decision made by the Municipal District.
Chairperson Cllr Kevin Meenan said that from his experience, the councillors can't demand officials attend a meeting.
The matter was going to the CPG and would then be discussed at the County Council meeting later in the month.
Cllr Sharkey noted the CPG can't request officials to attend a Municipal District meeting so he didn't see why it was being discussed there.
"We decided we want to hold a special meeting on housing," he said, recalling that they wrote to the Housing Strategic Policy Committee a few years ago about housing not being built in the Dundalk district and didn't get a response back.
Housing, he continued, was the biggest issue they are hearing about as public representatives and they needed to have a full discussion about it, about land availability, land zoning, planning permission, the start of developments and making housing houses available for purchase or to rent.
"I don't think I'm even tolerating whether the CPG discusses the most important issue for the people of this county. It's not something to be brought to a CPG meeting in the morning."
The meeting also heard that there are just over 5,000 applicants on the council's housing list.
Mr Lawrence said that a few months ago they were getting around 100 applications a month but he thought that figure had come down.