Joe Biden's visit was a star spangled day for Dundalk to celebrate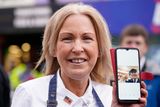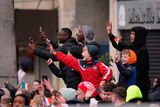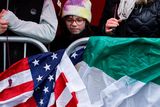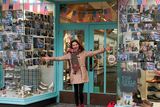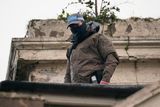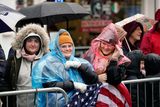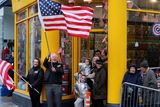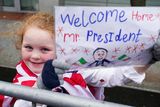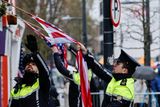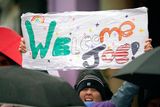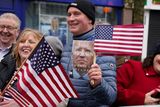 It's a day that will live long in the memories of the people of Dundalk and Carlingford. A day when thousands turned out to welcome Joe Biden, the 46th President of the United States of America. A day when the skies opened and drenched the crowds that waited for hours on the streets of Carlingford, along the roadside in Cooley and on the streets of Dundalk. A day when the most powerful man in the western world said he felt at home.
It was not our first rodeo in this part of the world. Dundalk had previously welcomed President Bill Clinton and his wife Hilary on a night in December 2000 that will go down in history.  Carlingford and Cooley had twice put out the red carpet for Mr Biden.
This time was different, however. This time they were welcoming home one of their own, the great, great grandson of Owen Finnegan, who sailed out of Carlingford Lough in 1849, followed by his wife and son a year later.
There's scarcely a family in Ireland that doesn't have relatives in the United States, whether they too emigrated in search of a better life hundreds of  years ago or more recently.
This story of the 'returning Yank' is a familiar one and we know to get out the best china and make a fuss of the visitor.
Dundalk and Carlingford are twin jewels in Louth's crown, and while all the stops were pulled out to ensure they were looking their best, the truth is that real hard work had already been done. It was just a shame that the morning sunshine which saw them sparkling, gave way to grey skies and pouring rain.
Gardai from around the country poured into the county with their armed units, horses and dogs, standing forlornly along the route  of the Presidential motorcade, rain dripping from their caps.
The world's media turned up and images of a romantic windswept castle and brightly coloured streets were beamed around the world as commentators discussed the significance of the President's visit to our Wee County,
It was a day when memories were made, whether it's of the incessant rain, of standing on tippy toe to catch a glimpse of President Biden, shaking his hand, getting a selfie, or watching the visit unfurl on television from the comfort of a warm dry room.
It was a day when the people of Dundalk, Carlingford and north Louth could be proud of  giving a Cead Mile Faile fit for a President.