Dundalk's Oriel Centre to host three cracking nights of traditional music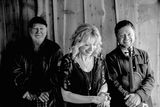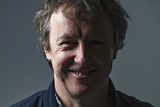 The Oriel Centre is geared up to having some serious musical sounds resonating within its historic walls over the next week or so.
It all kicks off when Muireann Nic Amhlaoibh Trio (Muireann with local fiddler Dónal O'Connor, and Gerry O'Beirne on guitar ) will take to the stage for an intimate gig on Thursday 25th May at 8pm. Muireann Nic Amhlaoibh is a multi-award winning traditional singer and musician from Corca Dhuibhne, West Kerry who is no stranger to our TV screens as a presenter and highly acclaimed.
Dónal O'Connor has inherited a great musical legacy of at least five generations of fiddle playing. At the tender age of twenty one, he was invited to take part in the prestigious 'Music Network Tour of Ireland' alongside Scottish Guitarist Tony McManus, Fermanagh purveyor of song Gabriel McArdle and Belfast Piper John McSherry (Lúnasa, Coolfin, Tamalin). Since then he has travelled widely as an artist and has become a prominent TV presenter and music producer.
Gerry O'Beirne is a self-taught master of the six and twelve string slide guitar ,as well as ukulele and other stringed instruments. Many of his songs have been recorded by artists on the Irish music scene including Mary Black, Maura O'Connell and Muireann Nic Amhlaoibh. His own albums have received much acclaim around the world, and he produced and arranged music for many others including Patrick Street, Kevin Burke and Micheál O'Domhnaill.
Something Happens legend Tom Dunne will make a very welcome return to the Oriel Centre stage on Saturday May 27 with '100% Something Happens'. This concert brough to us by Shenanigans Productions promises to be more than memorable. Tom will be joined by Alan Connor so expect a night of songs and stories from the Paisley underground - parachutes on request!
One of the leading Irish bands of their generation, Something Happens are regarded as one of the most iconic bands to emerge from Ireland with an enviable back catalogue of Top 30 singles and hit albums, including "Stuck Together With God's Glue" and "Been There, Seen That, Done That", which brought them international acclaim. Their single "Hello, Hello, Hello, Hello, Hello (Petrol)" was included in top fifty singles in rock magazine NME such was the critical acclaim their iconic album "Stuck Together With God's Glue" received.
When Tom Dunne last performed in the Oriel Centre, the audience were treated not only to the Something Happens back catalogue but also some great covers. Who can forget them performing Madonnas 'Borderline' or or a few Johnny Cash classics! Tom Dunne has said that he's really looking forward to coming back to the Oriel Centre, Dundalk Gaol as he thinks its an amazing venue and has said he's "been working and working on this show, a million ideas, a million stories, fun night ahead".
The incredible Dallahan finish the May line up at the Oriel Centre on Tuesday May 30.. Forged in Scotland, centred solidly in Ireland's traditional music scene, but drawing on the music of the Balkans and North America, Dallahan promise to take their audience on an unforgettable musical journey. Traversing musicial styles in a dazzling live show, they create their own unique brand of World-folk delivered with stunning virtuosity. Having performed in over 20 countries, they have become a veteran touring outfit and are looking forward to launching their fourth studio album, 'Speak of the Devil in Dundalk.
Tickets for all events available through www.orielcentre.ie or contact events@orielcentre.ie