Celebrations as Louth's Collette O'Hagan clocks up 900 marathons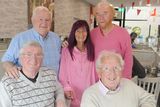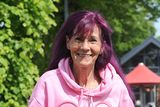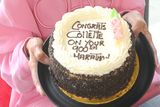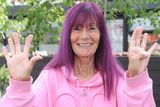 Louth grandmother Collette O'Hagan took a rare break from running on Monday morning to enjoy coffee and cake with her husband Larry and a group of friends in Dundalk's Copper Kettle restaurant to celebrate the amazing achievement of finishing 900 marathons.
Now, she's on the way to becoming the first Irish woman to run a thousand marathons – and she won't stop there.
"I'm not stopping at 1,000 but it's my big focus at the moment."
"I love running and the freedom of it . It's taken me to many beautiful destinations. I put a lot into my running but I get a lot out of it," she said.
Collette credits her love of running to her childhood, when she ran to school every day.
But it wasn't until she was in forties that she took up running seriously, encouraged by her husband Larry.
She began entering mini and half-marathons, working her way up to full marathons and endurance running.
At 73 years of age, she has no intention of quitting, as running is something she loves.
"I run some for charity, mostly the North Louth Hospice. That's my real focus, raising money and helping people is one of my main aims," she says.
Even during the lockdowns of the pandemic, she continued running within the permitted zone at the time, clocking up 1,000 miles to raise funds for the North Louth Hospice.
Her running has taken her all around the world and she cherishes the friendships she has made along the way, the camaraderie, and the craic"
"I have ran on all continents except the Artic and Antarctic," she says, adding that she has been to "wonderful and amazing places" that she would never have visited if it wasn't for running.
Not content with running straight forward marathons which most people would find gruelling in themselves, Collette regularly takes part in endurance events including back to back marathons.
She has a hectic schedule of events in the coming weeks, including The Burren marathon in Co Clare, Tullaroan , Co Kilkenny, Cork city, Waterford, the Belfast 24 hours national championships and a number events in England. By the end of the year she will also have travelled to Italy, Athens and Lanazarote as she edges closer to completing 1,000 marathons.
It's not just her stamina and dedication that gets her through the races, but also the support and encouragement of her family.