Top marks for Louth schools in AIB Career Skills competition
Three Drogheda schools take tops awards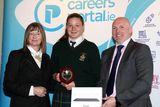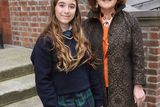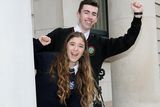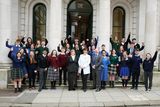 Alison Comyn
Drogheda Independent
Students from Drogheda schools took top awards amongst over 1,000 second level students who entered the AIB Careers Skills Competition by CareersPortal, where they undertook work experience and investigated potential careers. There were 32 winning entries and four of these were from Louth, who were congratulated by Minister for Education Norma Foley TD.
One of the top award winners a Greenhills student, for the Language Connect Award for Careers with a Foreign Language which went to Ana Isabel Camara Gtuierrez of Our Lady's College, Greenhills, Drogheda, Co Louth for her work experience as a translator.
Highly commended in the Leaving Cert category was Rebecca McArdle, Sacred Heart School, Sunnyside, Drogheda ,Co. Louth who did Work Experience as a pre-school teacher and also completed a career investigation on the job of a psychotherapist.
3rd place in the TY category was Eve Lawler, Drogheda Grammar School, Co Louth who did her work experience in Drogheda Physiotherapy and Rehabilitation Clinic, doing physiotherapy, writing up rehabilitative exercise plans, demonstrating exercises.
Commended in the TY category was Emily Moran of St Vincent's Secondary School, Louth did her work experience with PeaceProms Choir coordinating seating for schools and teachers, checking schools in on the app, choreography, data collecting. She also investigated the job of a Paediatrician.